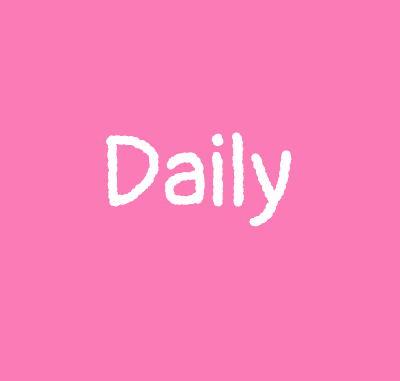 I am the happy owner of a rose gold ipad mini 6 since June and I love it! In this article, I'll show you all the cute accessories I bought for iPad mini 6. But the first thing i did was obviously to put a Hello Kitty theme for IOS on it and you can find some free Hello Kitty themes for IOS on my blog.
Then, as with any new device, I ordered a tempered Glass screen protector and two cases to protect it, one like a regular case and a flip case cause i like diary style.
I like this journal style flip case. It was just a simple pink so i added some Hello Kitty stickers on it and also printed some transparent custom stickers with my Hello Kitty paperang printer. I like the outcome and the stickers make it more personal. It's very convenient when i travel or move around and put it in my bag. But when I'm at home, it's super annoying to write, read or draw, so i needed a simpler cover.
So i bought this clear Hello Kitty case which is cute and simple at the same time. There is a slot for the Apple Pencil but without being bulky. If i want to put it in my bag, i use a small pink pouch to protect the ipad mini 6 properly.
But my fav of fav is this Hello Kitty flip cover cause it also comes with a matching Hello Kitty screen protector. The screen protector actually doesn't fit perfectly but it still looks cute with the cover. And so i had to do a matching Hello Kitty theme with it! Sadly, there is no place for the Apple pencil so i got a pink cheap adhesive pen holder and it's perfect.
Speaking of Apple Pencil, I also found super adorable case for it. I ordered this Apple Pencil case that looks like a pencil and it's perfect to go with the Hello Kitty diary style case.
I also bought this cute pink case for Apple Pencil that comes with several caps.
I think the charger of the ipad mini 6 is simple and boring so I found this Hello Kitty cover to make it cuter and it perfectly fits. More characters are available like Kuromi or Mickey the mouse.
I use the ipad mini 6 a lot to write in my Hello Kitty digital planner with goodnotes and writing with a keyboard is more convenient. I had an obsession with typewriters so i wanted a retro keyboard in this style but most of them are too big. Luckily, i found the perfect keyboard, not too big nor small and pink! More colors are also available.
I love the noise when I type and the backlight. I feel like a writer when I type on this keyboard.
Ipad Mini 6 has no jack so I needed a bluetooth headset. Razer released a new Hello Kitty and friends headset for gamers so it was the best moment to order them. They're a bit pricy but they're super cute and pretty good quality though. The sound is correct and they're very easy to pair on the ipad mini 6.
Sometimes, when I put my ipad mini 6 on the keyboard, it's annoying to leave the apple pencil in the case or to leave it on the table because it slides, so i bought this pink pen holder. For those who have an Apple Pencil 1, you can slide the charger in.
I love this pink Moko case for Apple Pencil 2, it's a bit thick but it makes the Apple Pencil 2 like a real mechanical pen.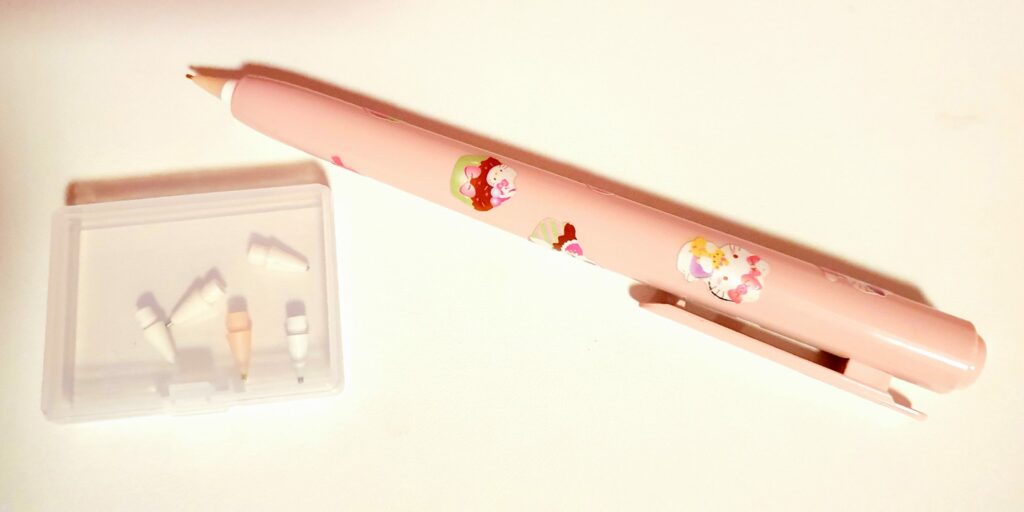 I must talk about these gem i found on Amazon that make handwriting and drawing more accurate! The Apple Pencil 2 is already fine, but these nibs make it better! So easy to use! I like the pink and gold nib but there are also more colors available. I had to cut it a bit cause there was a small space between the pen and the nib.
So these are all my cute accessories I use for my iPad mini 6 and if you like them, i put all the links for purchase below the pictures. And if you have other accessories for iPad mini 6 to recommend me, do not hesitate to tell me in comment or if you have any question, you can contact me on my instagram.
**This post may contain affiliate links. What that means is that I may receive compensation if you purchase through the links I have provided. The price you pay for the product or service is not higher but I may get compensated for sharing.