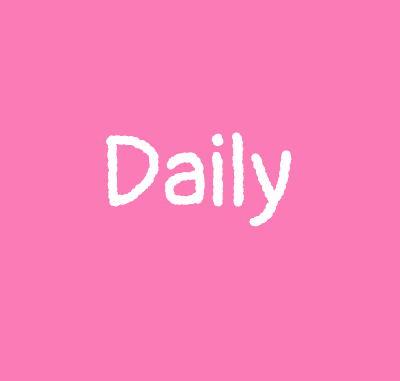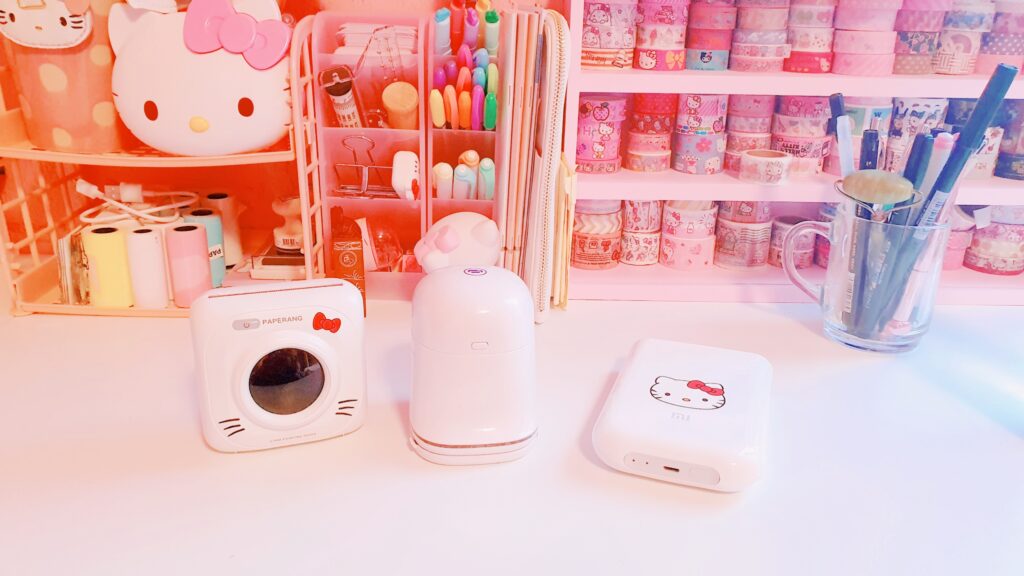 If you follow me on my Instagram, so you probably already know my love for planners and journaling! For 2022, i decided to back on bullet journal. So to make my experience with my bujo funnier, i use pocket printers! I got my very first one in 2017 LG pocket printer PD239 and i loved it so much but he's getting old! So I made the aquisition of 3 new printers and each has its own use.
The first one is the Pekoko printer, a small color inkjet printer using Pekoko app on smartphone and connected via bluetooth.
Actually, i was looking for an affordable printer that looks like the mobile printer by We R Memory Keepers, and i found the Pekoko.
It's a cute printer but it is laborious to use it since there is no marker to align but i found a tip even though it's never accurate. Also it takes several attempts before having a nice look but i will love it more with more practise for sure and after exploring it properly! I asked help to the customer service on Whatsapp but they barely reply.
The ink is pretty good and i use it when i'm lazy to make stickers with my silhouette portrait since it prints directly on my bullet journal but it must be a flat surface. I don't understand why they added a lady talking when it prints but luckily if I turn down the volume of my phone, I don't hear it anymore.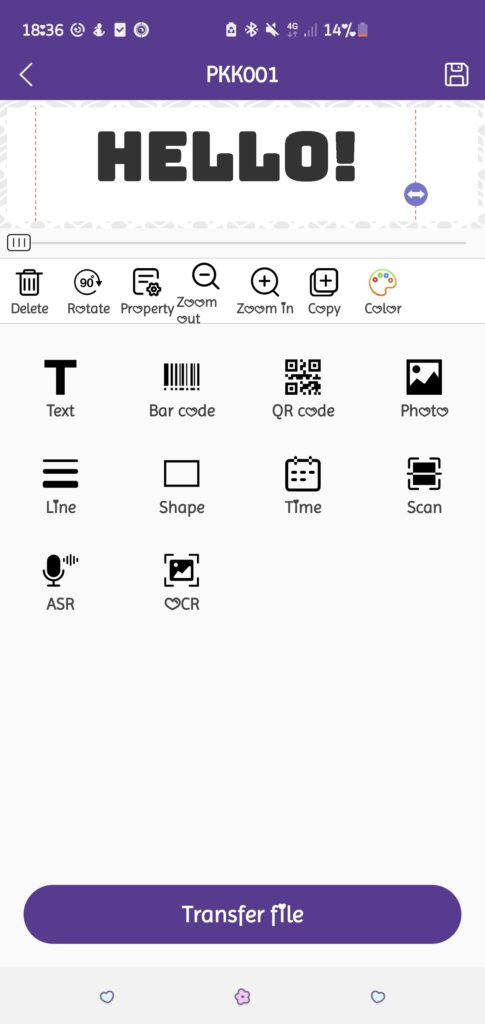 So that's how the app looks and it doesn't require to log in so it's a good point for me. It allows to print text, bar code, Qr code, line etc…It can print in length to infinity! I've seen a video where a girl printed a whole text! But the height is limited to 3 or 4 cm, so the images are very small. It is perfect for printing washi tapes by importing your own images, texts as well as titles but the possibilities are limited though, the available fonts are not cute and sometimes, the printing is non-uniform colors, i noticed some red spots.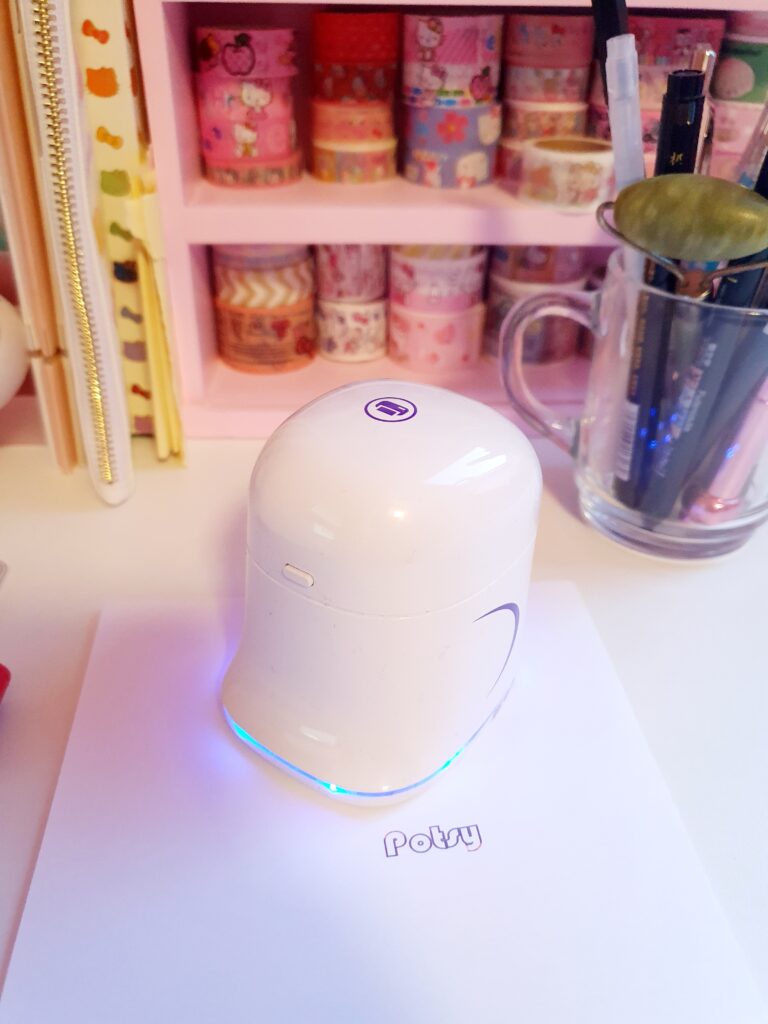 •Advantage:
-it's light and cute
-The ink is correct
-Cheaper than the printer of We R Memory Keepers
-No need to log in

•disadvantage:
-No black ink
-Ink is pricy
-No marker so hard to align
-Bad customer service on Whatsapp
The second one is my Mi mija printer AR, it's a game changer! Now i can literally see videos in my bujo with it! I just must download the app Xiaomi home, then i choose a video and print it and with the scan in the app, i can watch the video in my bujo! Yeah, i know, why not just watch the video on my phone? Well, once i'm done with my bujo, i will archive it and will read it later in 4 or 5 years. By then, I will have more photos, more videos and maybe I wouldn't remember that moment. It works with any zink paper, sticker or just normal. The quality is not the best but it does the job! I only use it to print pictures since the paper is like paper picture.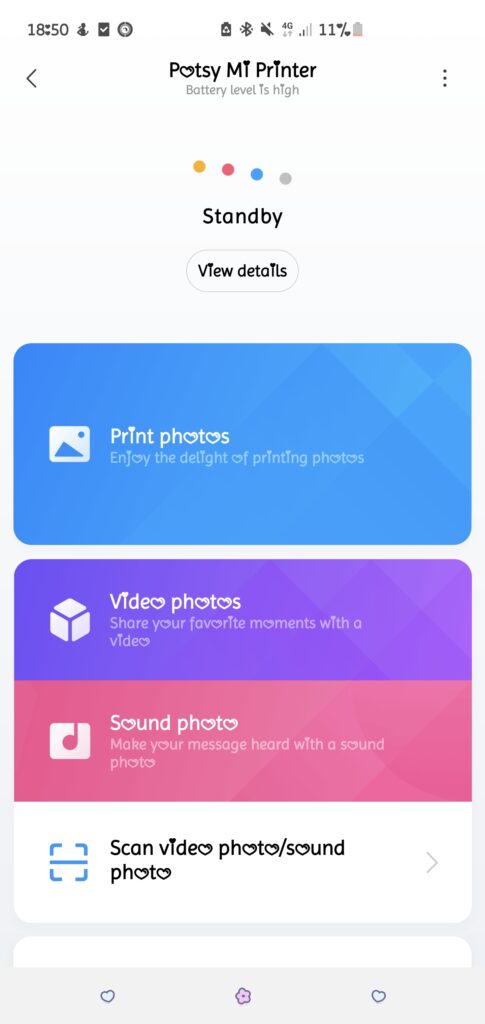 This is the look of the app, very basic. It just allows to print pictures or videos and make photo collages. So you need a third app like line camera to decorate the picture first.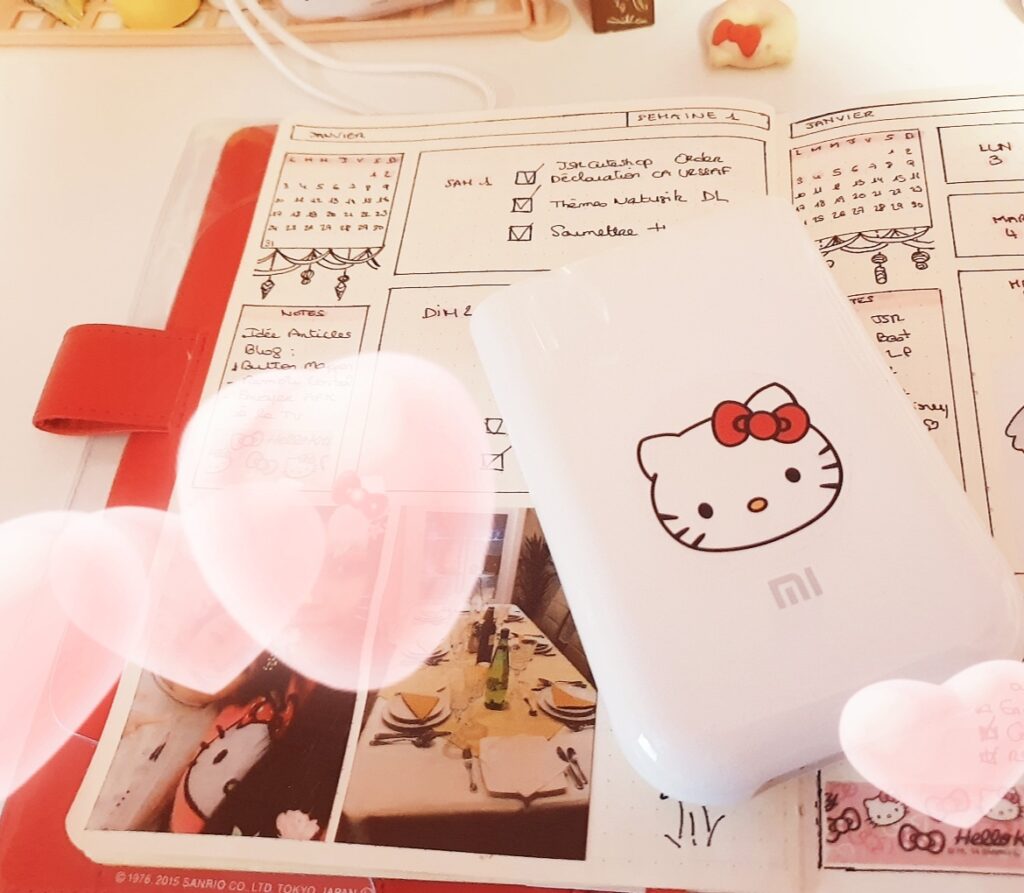 •Advantage:
-The price! It's cheap! I got mine for around 60$
-Very light
-No need ink, just any zink paper
•disadvantage:
-Quality of the picture
-The sound
-The app is just basic
My Third and last printer, also my favorite and the one i use the most: My Hello Kitty Paperang. I love it so much! I print everything and anything with it but especially what I like the most: quotes. It's a thermal printer and it just prints in black on paper that looks like cash paper, but depending of the paper, it can also print in pink or blue ink. There are also many different papers available in several colors like pink, purple, blue, yellow, pastel or even transparent and different types of papers stickers, or just normal paper. I use it to print quotes, trackers, pictures, mini calendars for my dailies, but also to print labels for orders from my shop and many more.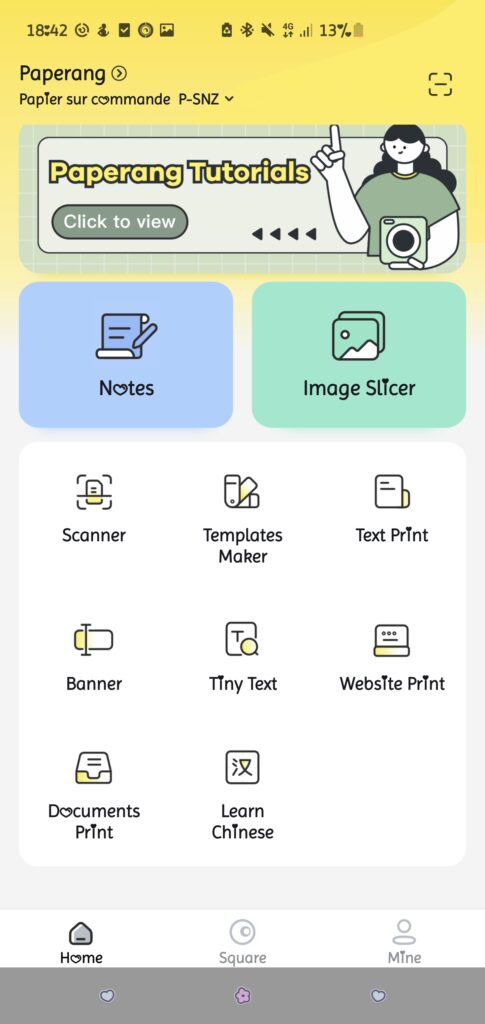 Like other printers, it works with an app you must download on your phone and connected via bluetooth.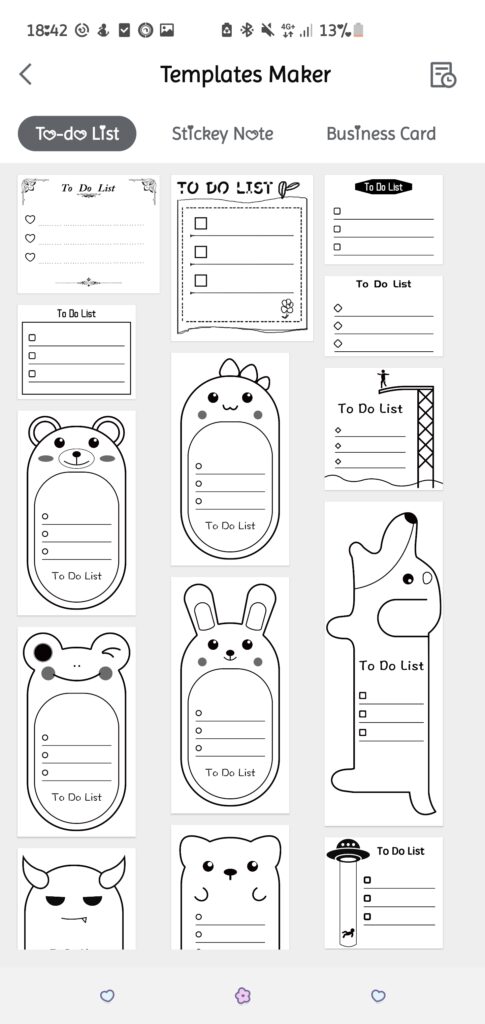 But the good thing with this app is that it offers so many possibilities and it includes templates!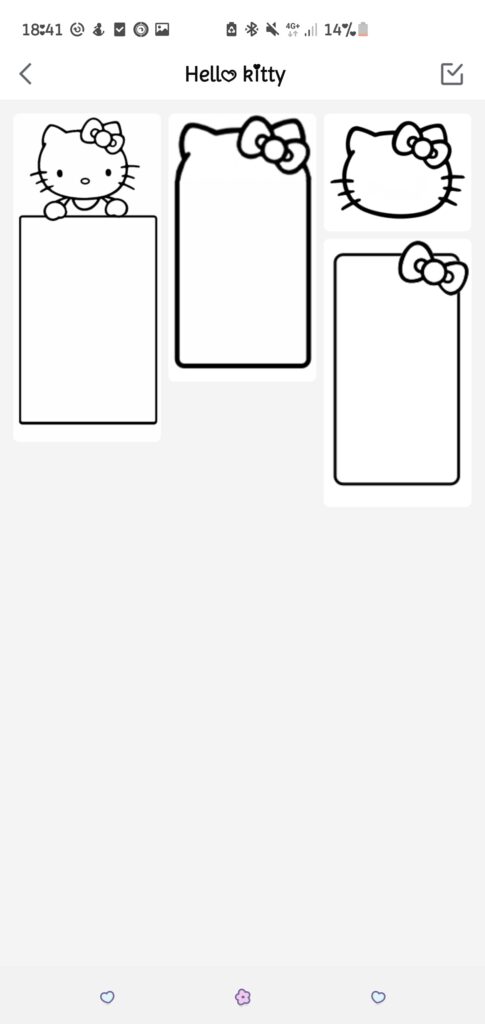 You can also share your own images with other people but also find and print those of others!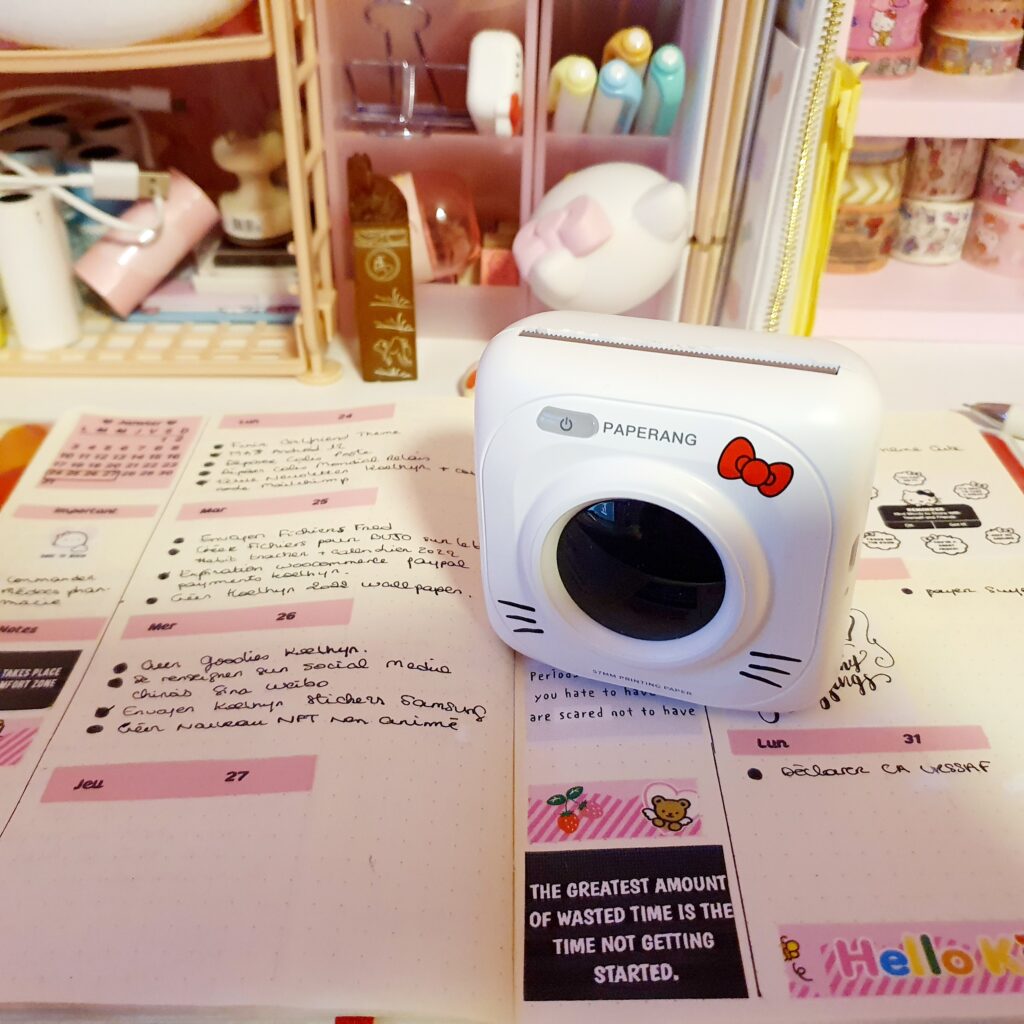 •Advantage:
-The price 36$
-It has Hello Kitty design
-No need ink
-Papers are cheap
-The app is good but can still be better
-The customer service is awesome! Paperang is super active on Instagram and they always share my stories on theirs.
•disadvantage:
-No color but it's not a big deal as you can color on the white paper
-The sound
That's all with my printers! I hope this article has helped you if you are looking for cheap printer! But if you know other printers that worth it, don't hesitate to put it in comment!