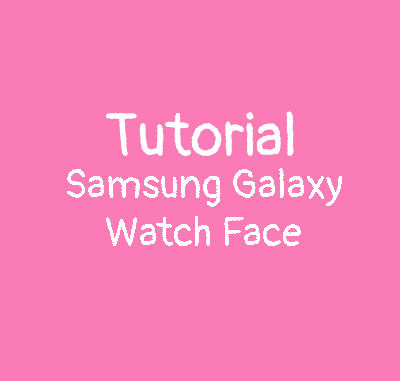 As you may know, I always hated using third-party apps when the feature is already available by default whether for my phones or my smartwatches. And you probably already know that the new Samsung Galaxy Watch 4 is now on Wear OS. This means that it is possible to download watch faces from Google playstore without using any third-app.
You can also create and use your own Watch Faces by following my tutorial about how to connect Watch Face Studio to your Galaxy Watch 4. But today, i'm going to explain you how to install watch faces on your Galaxy Watch 4.
There are 2 ways:
-Install watch face directly from the Galaxy Watch 4 (Open playstore directly on your Galaxy Watch, then search for the watch face)
-Install watch face from the phone
But installing from the phone is probably the most convenient way. So here how:

1) Click on https://play.google.com/store/apps/dev?id=6417879100961047144
2) It will redirect you on playstore but since your Playstore is linked with your phone, it won't let you install the watch face directly on it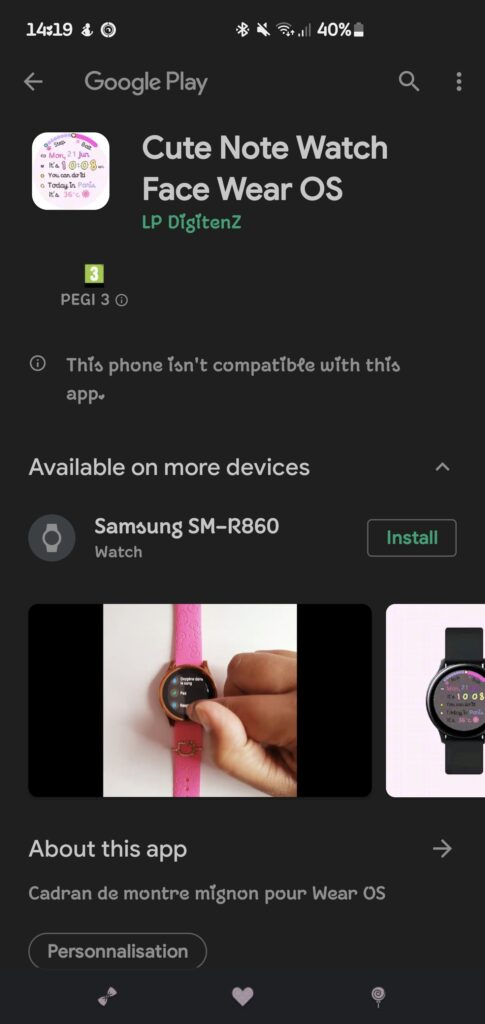 3) So you must copy the link by clicking on the 3 dots on top left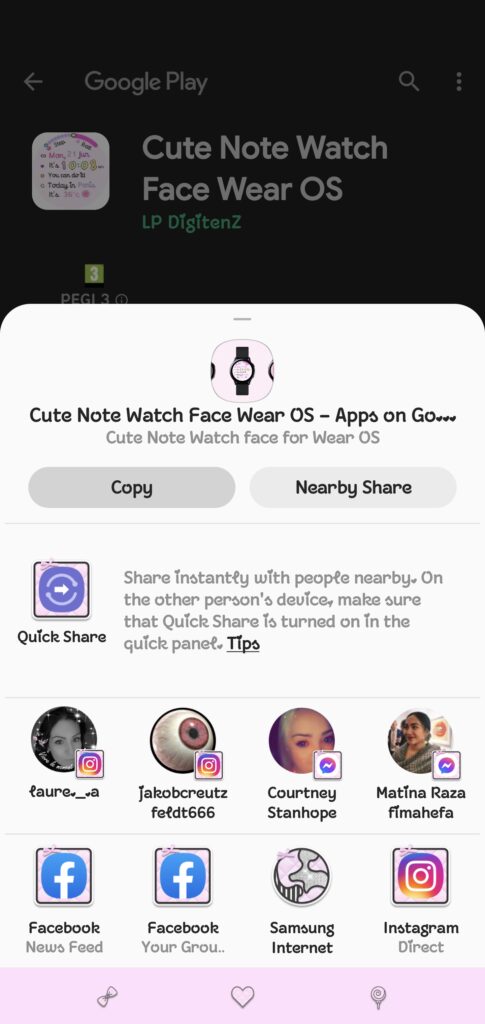 4) Open your browser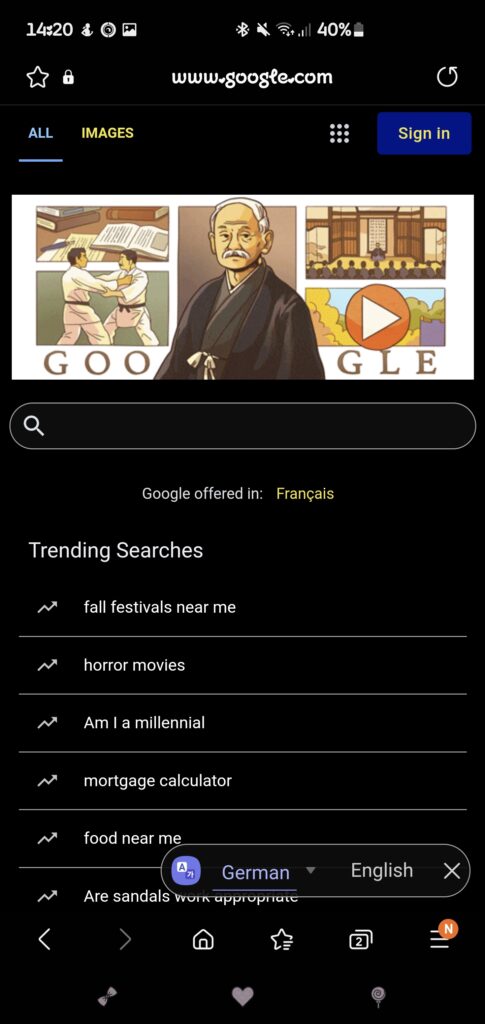 5) Then past the link and log in to your Google playstore account. Carefully check you use the same Google account on your Samsung Galaxy Watch 4 (Settings/account/ Google account)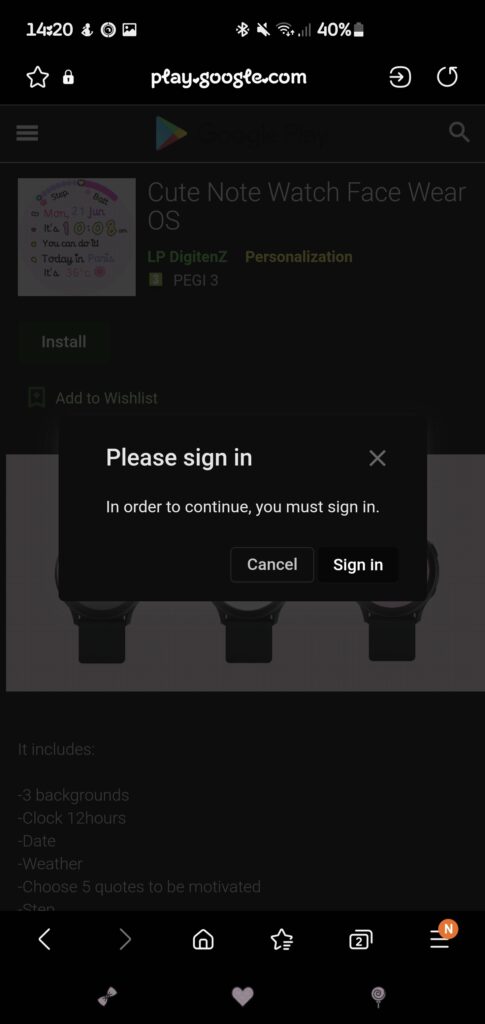 6) Then choose your Samsung Galaxy Watch 4 as device. You should see something similar as the image below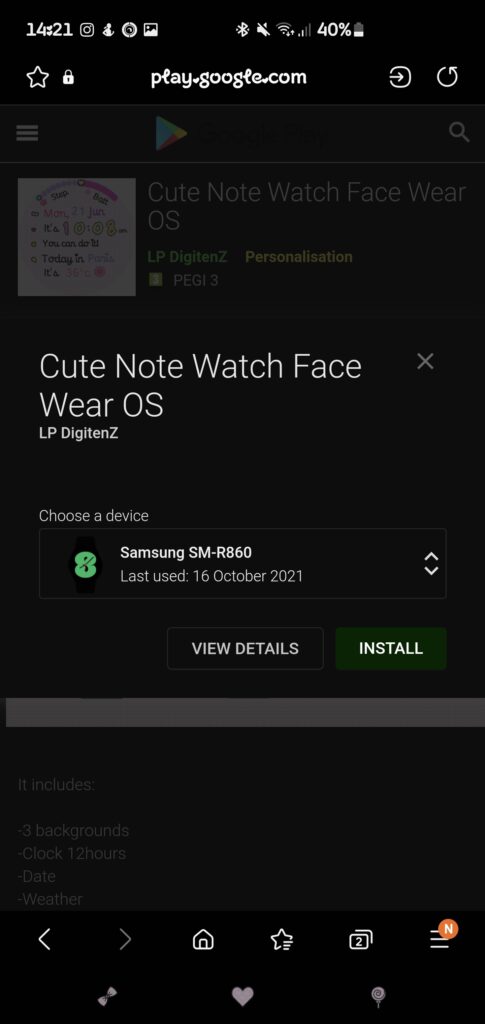 7) Install and you're done! You should see the watch face on your Galaxy Wearable app and also on your Galaxy Watch.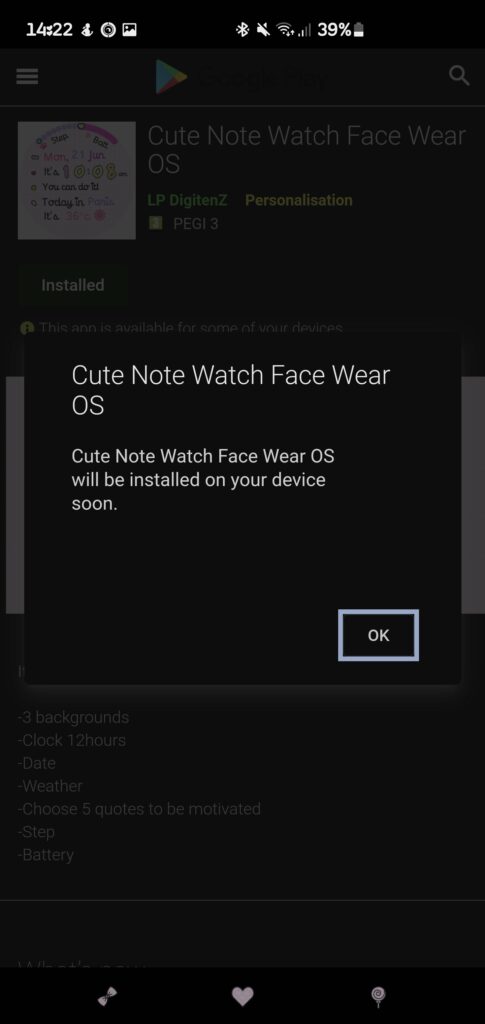 8) Enjoy!