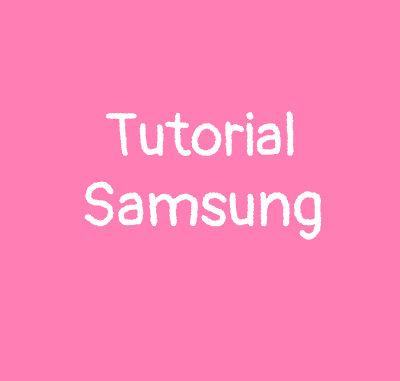 Since October 28, 2021, Samsung removed the possibility to make android 10 themes on the Samsung theme studio. It means that we won't be able to support themes for android 10, so no more new themes to come for this android version. Every year, a version is deleted to let space for the new version. But this year, it particularly irritated me, cause it means for people who can't update their phone to android 11 that they have to buy a new phone. I hate this trend to force people to buy a new phone specially in this Covid-19 context where people has other priorities and when we know Samsung devices are pricy. We should keep it as long as it works, and only buy a new one, when the current one is broken or is really laggy.
Luckily, a few years ago, Samsung released a free app called Theme Park that allows you to create your own custom themes. And Samsung updates it regularly, and adds more and more features. Theme park only works on Samsung devices from android 9/pie and is only for your personnal use. So even though, you won't see new themes anymore on Samsung theme store, you can still use our icons pack and wallpapers and make a full theme with them.
How does it work:
Download Theme park on Galaxy Store
On Galaxy theme and download your wallpapers first then Theme park will pick up the main colors from the wallpaper you're using
So open Theme park and create a new theme with the wallpaper you chose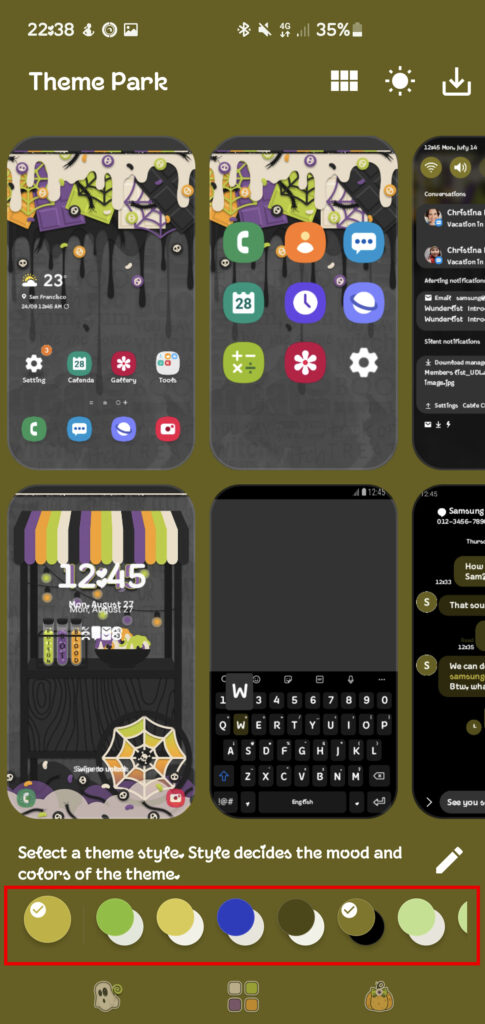 4. Download icons pack from Galaxy theme so you won't need to change them manually
4.1. Click on the second picture with all icons
4.2. Then click on the 3 dot and change iconpack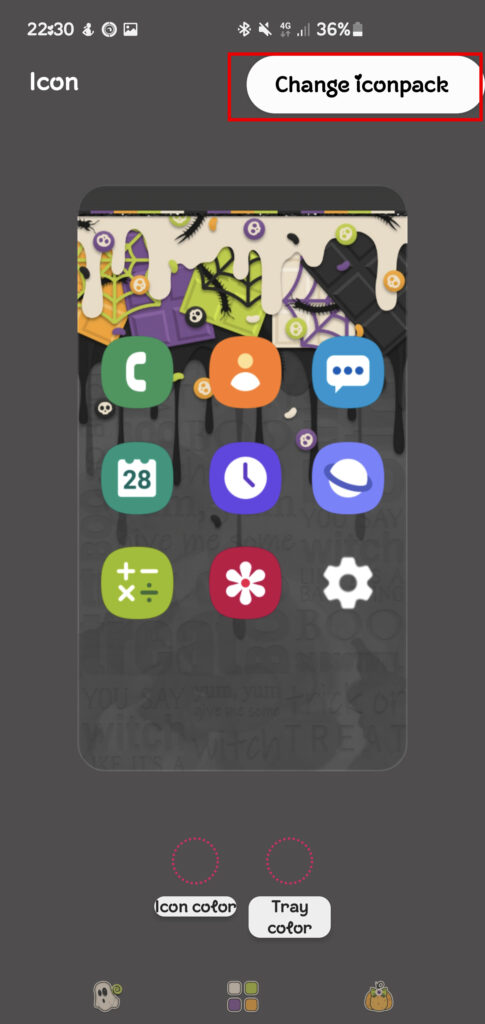 4.3. Then click on "Download"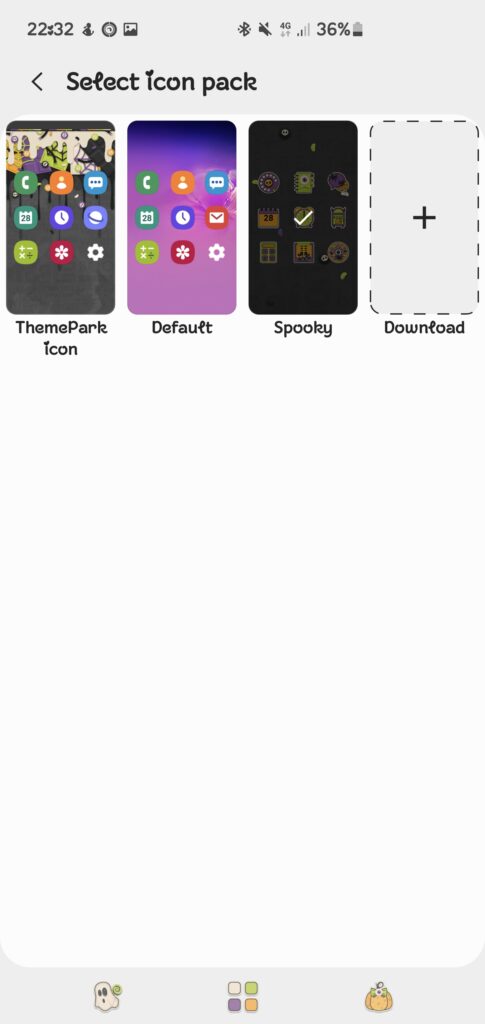 4.4 Search for your icon pack and download it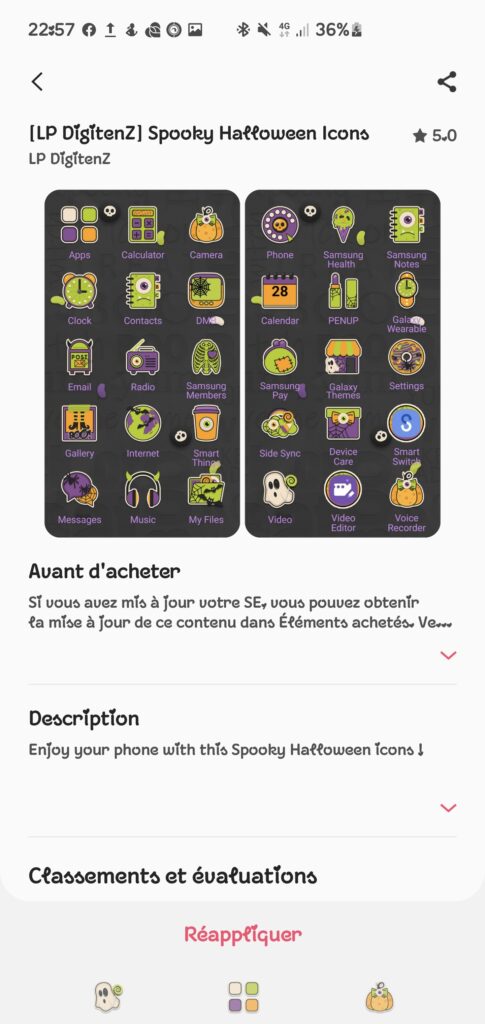 4.5. Now, you should see it in your icon tab and select it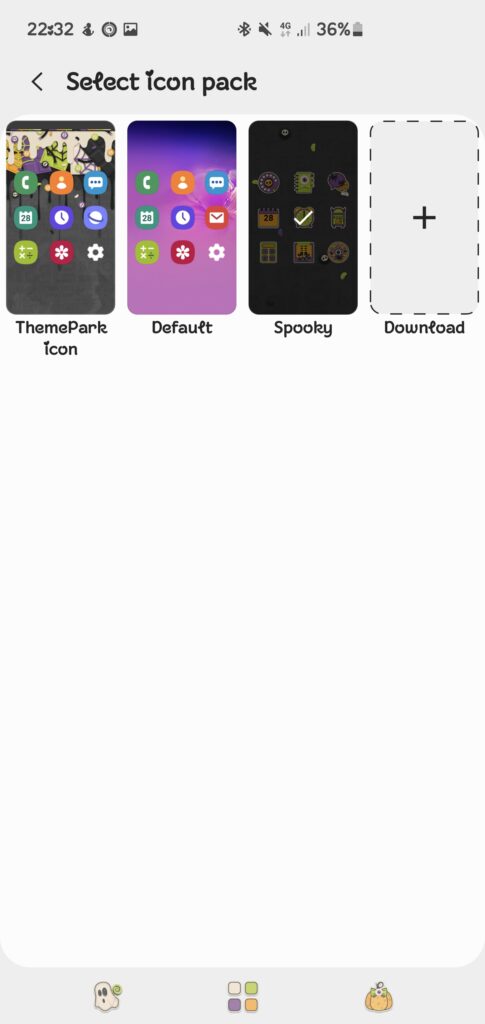 4.6. You're done with icons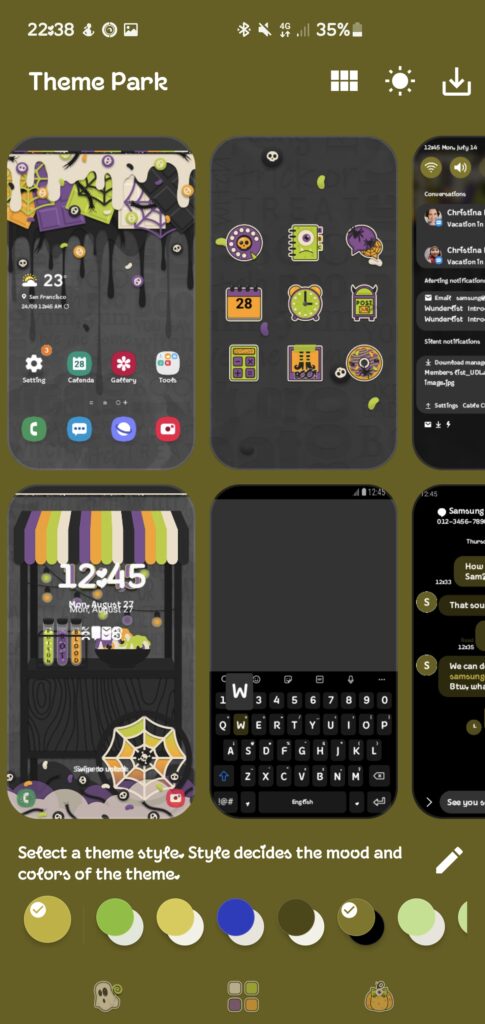 5. You can also edit your Quick panel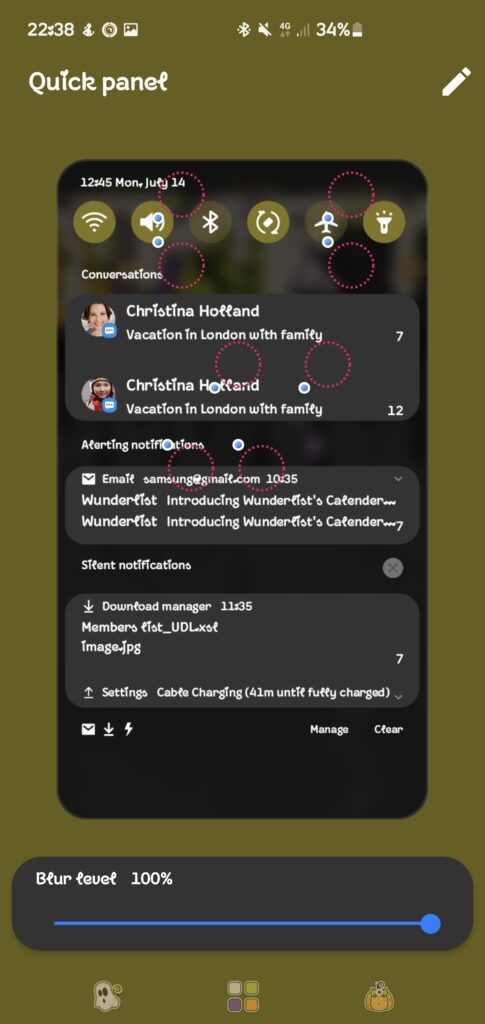 6. As well as your message app, but you can't change the wallpaper for now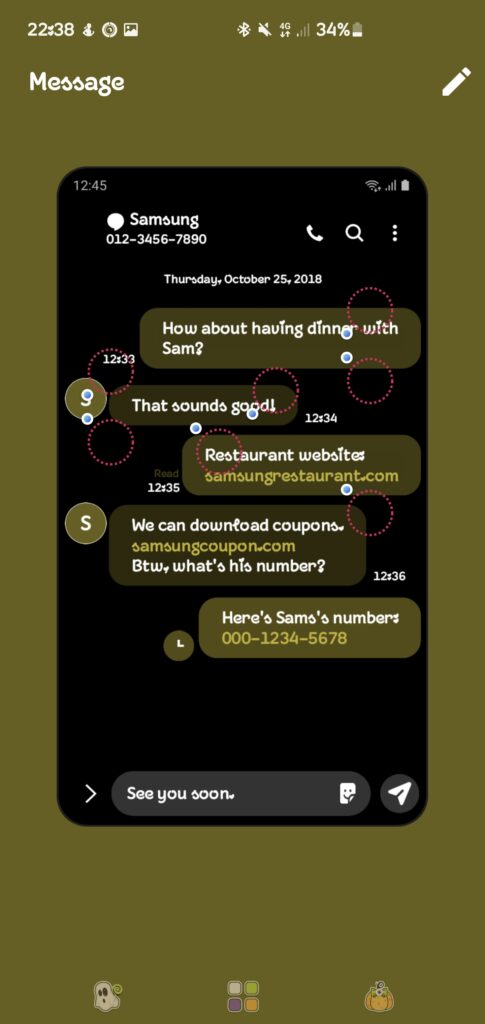 7. And finally you can theme the keyboard. and add a background, which is a plus because even the Samsung theme studio hasn't this feature.
8. When you're done to edit your theme, click on the "download icon" on top right, give a name to your theme and click "ok"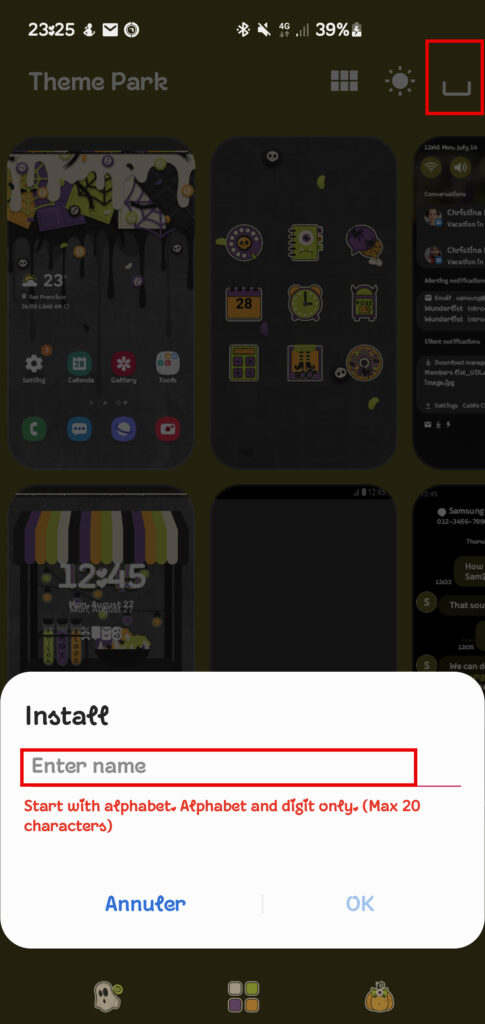 8.1. It will generate and install the theme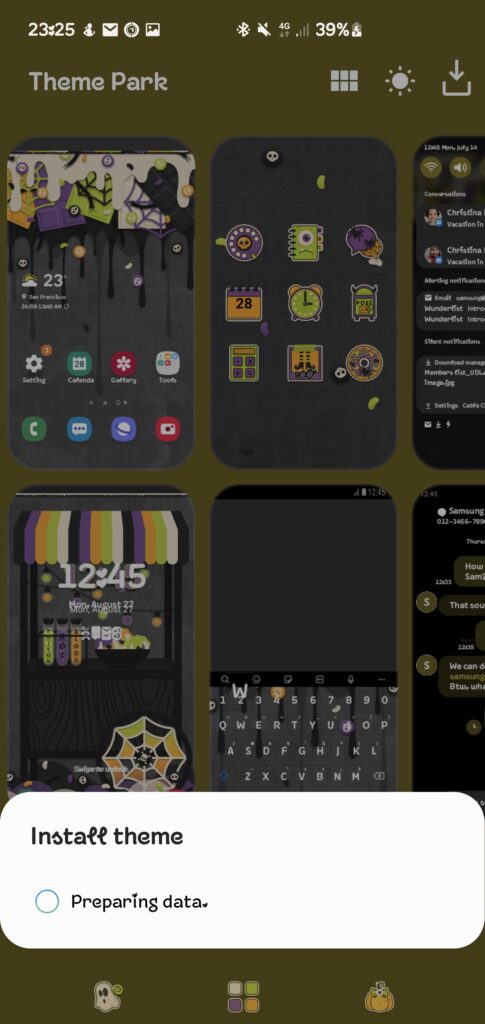 9. Now open your Galaxy theme, you should see the new theme that you just created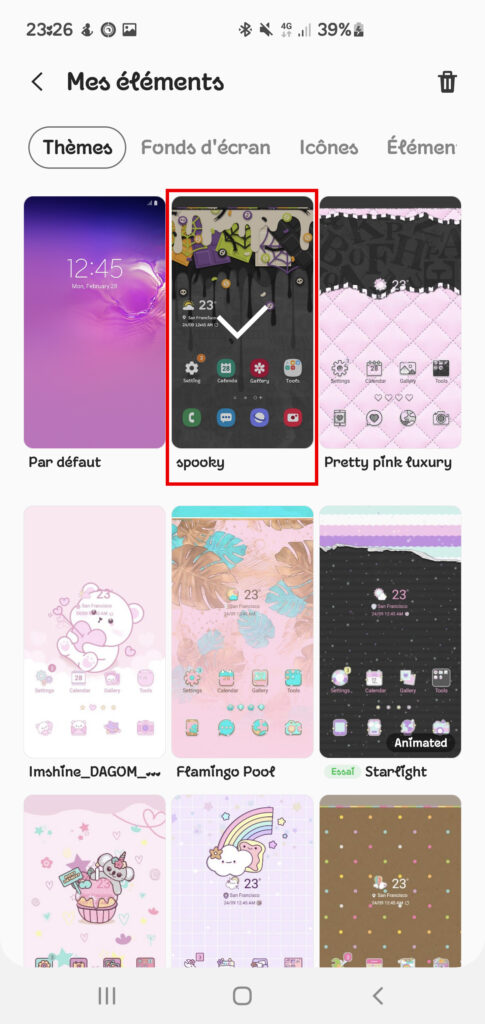 10. Apply it and you're done!
It took me literally 15 minutes max to make this theme with our available icons pack and wallpapers and all the features available on theme park. It is not as complete as a theme from the theme store but it is a good way to be able to continue using our new themes with icons pack and wallpapers without third apps and Samsung will probably add more and more features later. Let me know in comment if it helps you!