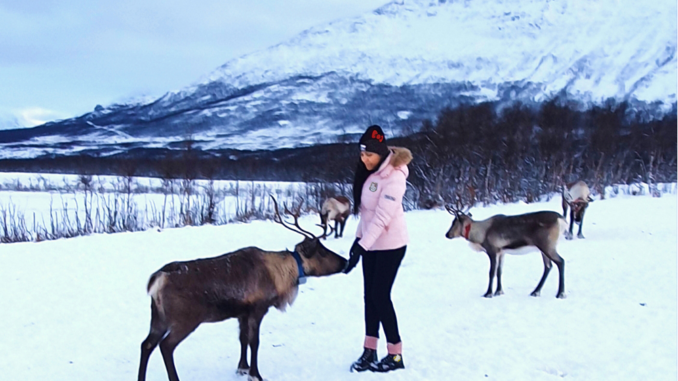 When you are themer or have a business online, traveling becomes so much easier! There is no more restriction to ask your boss for permission, I travel when I want and where I want! At least, where it is possible to travel in this time of bloody Covid! I always dreamed of seeing the Northern Lights, they always fascinated me! I am not especially a materialist since new stuff or new phone make you happy for a while but it does not last, because in our consumer society, new products come out almost every month. On the other hand, the memories, the sensations that i feel when I contemplate a landscape remain in my memory and when I think about it, I cannot help but smile!
So one year ago, I was in a private facebook group and i found a new community offering affordable housing for digital nomads named Floasis. It was at the very beginning so the co-founder was looking for people to test some housing for free for a week. I was lucky that they accepted me to be a part of this program. So this October, I noticed that she was proposing housing for Norwegian Lapland! And this is the best timing because Norway had just reopened its borders without pcr test or vaccination conditions to travel there. (At the end of my trip, now they required 2 pcr tests on the first day and the fifth day and they're pricy af). So I decided to book for November since it is the beginning of the borealis aurora season! It was also an opportunity to wear my Hello Kitty UGG from Tarramarra!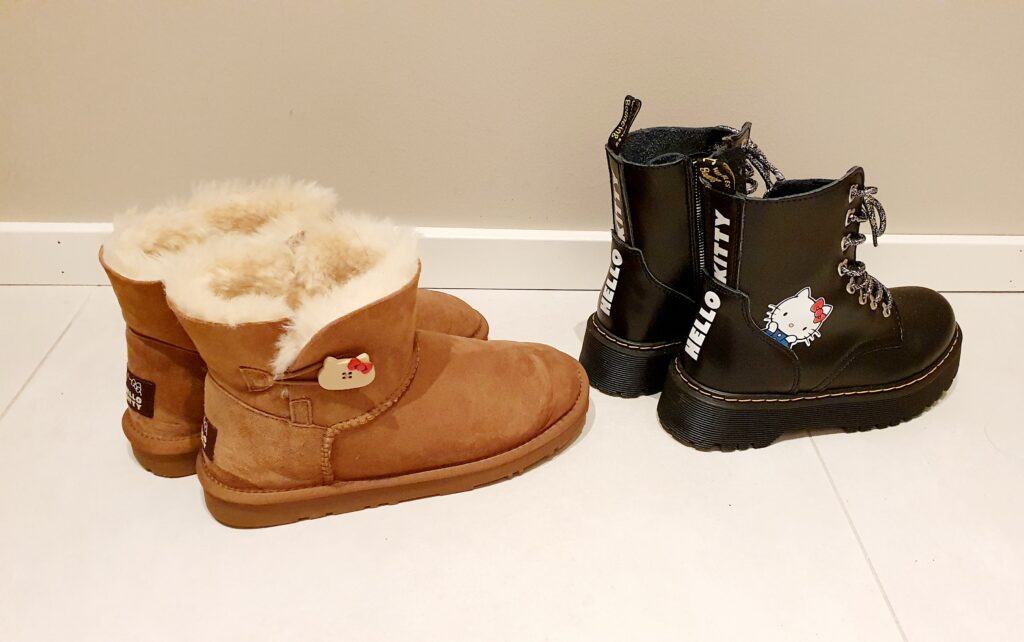 So the first day, we settled into our accommodation. Everything was very simple and the apartment was clean and modern. The accommodations are very expensive in northern European countries so I was really glad that Floasis allowed me to have a free flat for the week. After getting comfortable in our flat, as it was raining we got some rest.
The second day, when I wake up, what a pleasant surprise to discover a snowy view!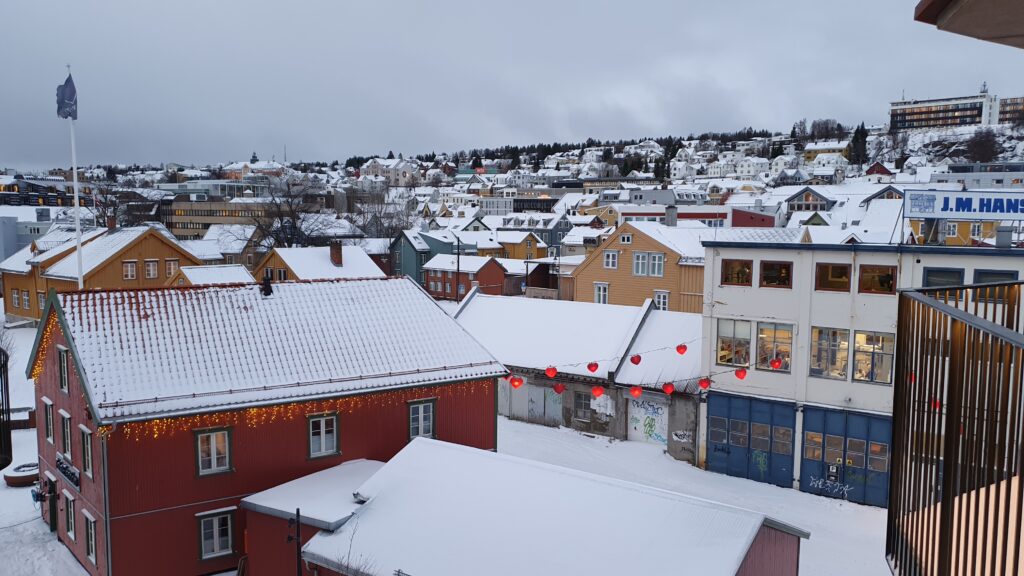 So we decided to take a walk in the city and i was very lucky because it was the beginning of the snow! A day ago, it was just raining! So the city was covered by snow! All that white was amazing! After mid-November, the sun sets very early, this is a phenomenon called the polar night and it's very beautiful!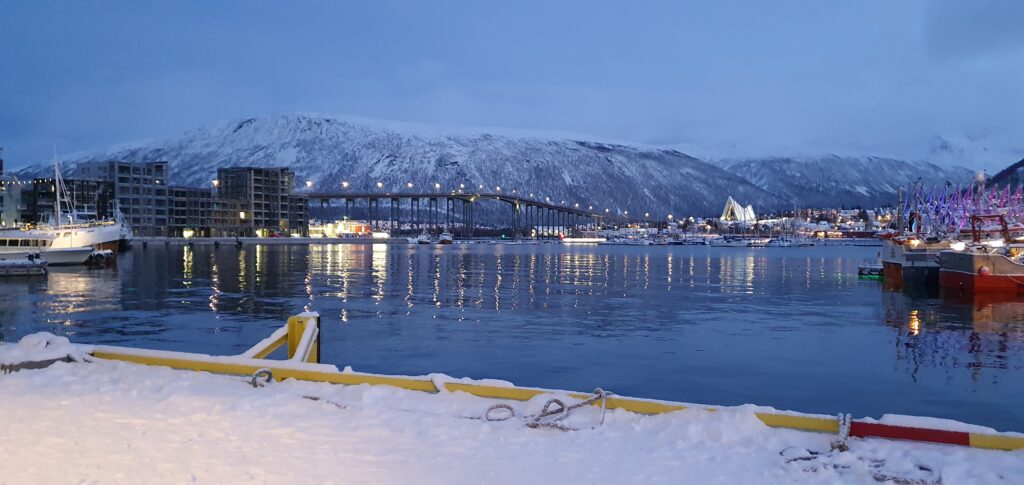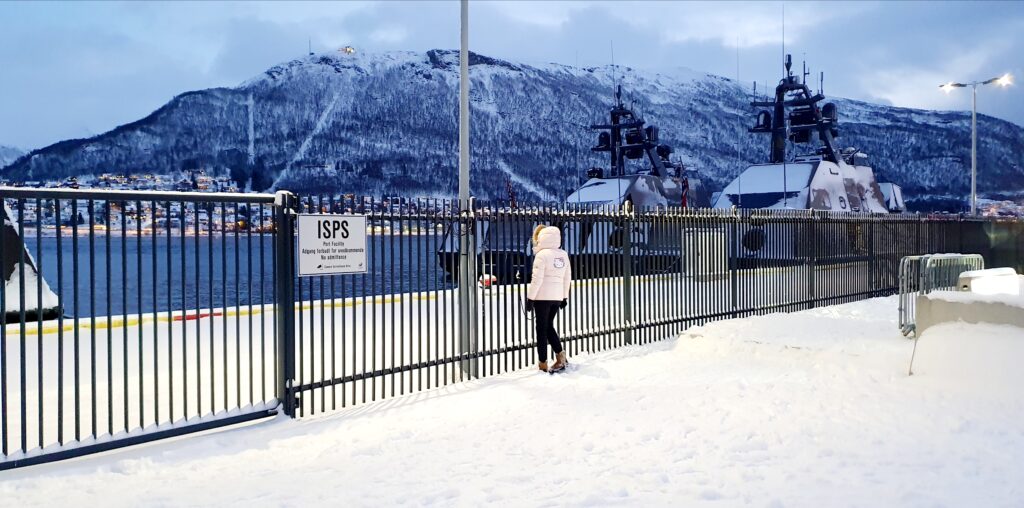 But i'm very surprised that my Hello Kitty UGG are fine and not damaged by the snow as i read many articles about people who advised against wearing them in the snow.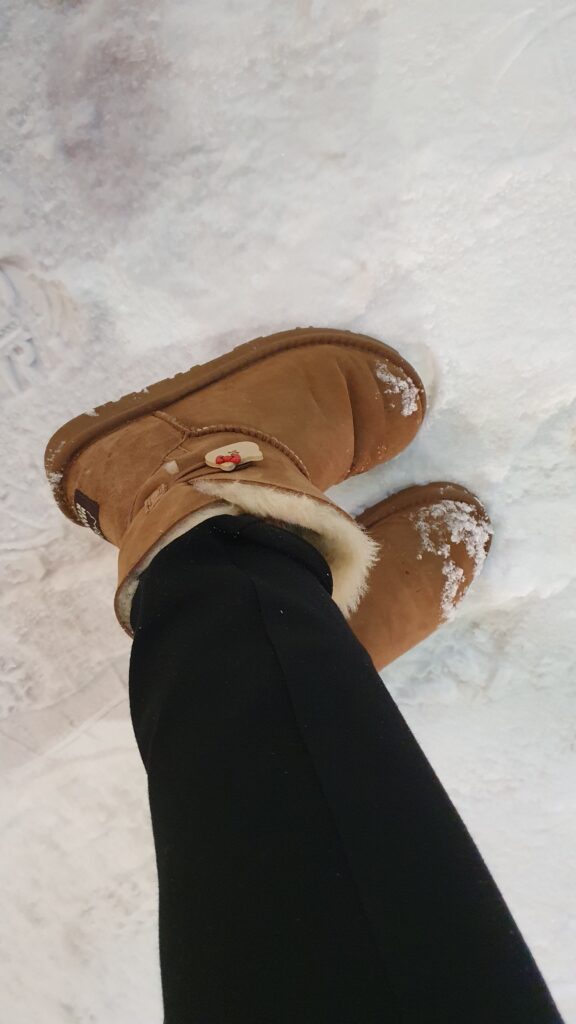 In the evening we decided to go to the cable car to see the view from above and over the whole city.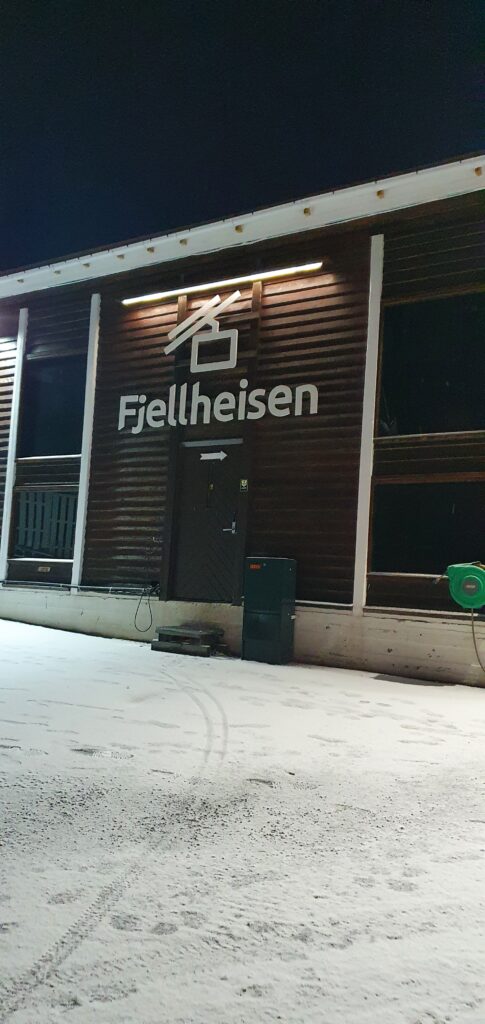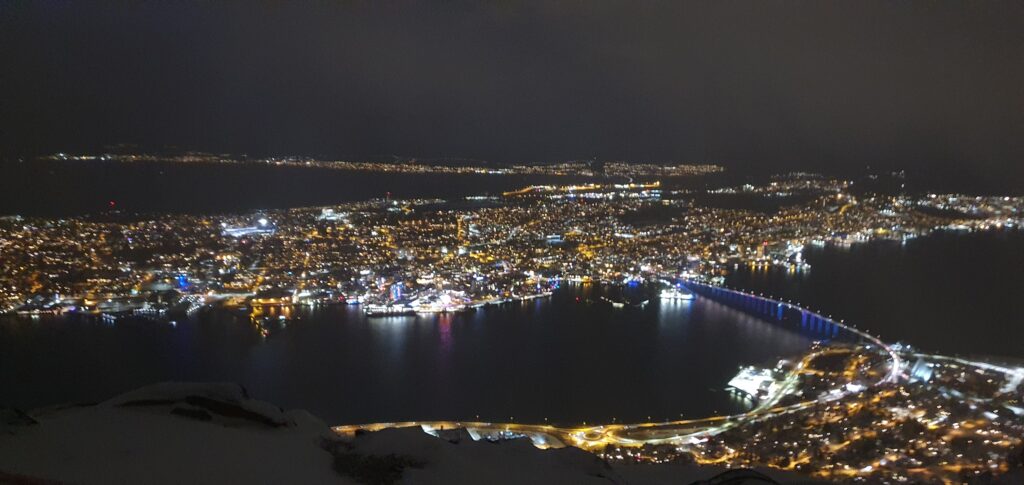 The third day, I wanted to do an activity with a strong sensation and at the same time discover the Fjords and wildlife. So we chose the speed board. Unfortunately, I only saw one sea lion during this activity, but the fjords are amazing!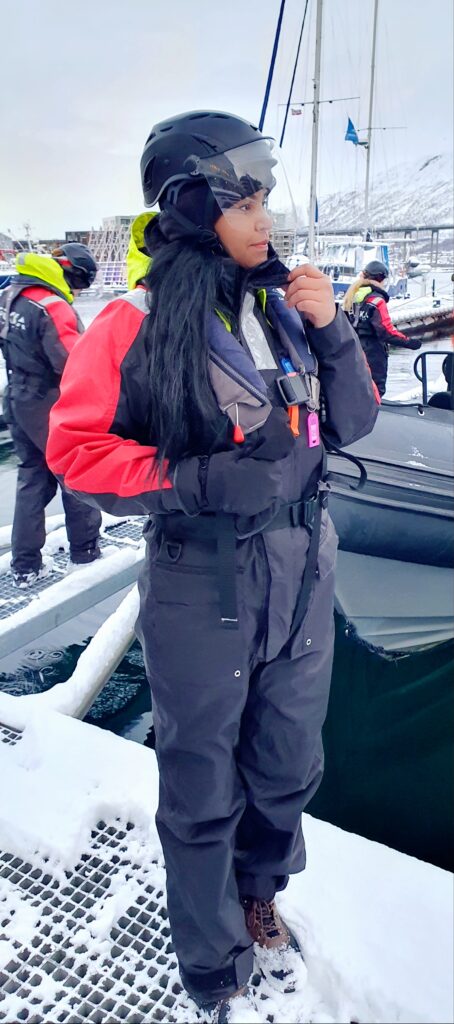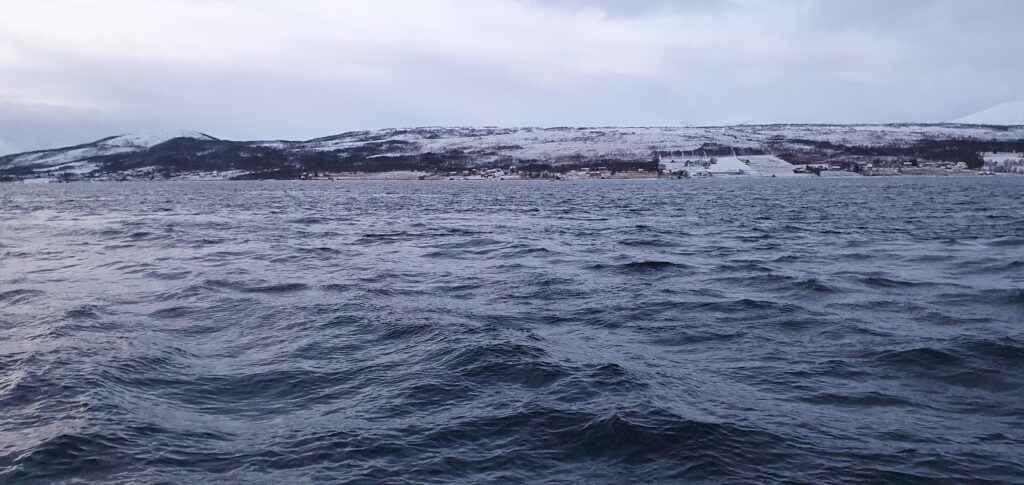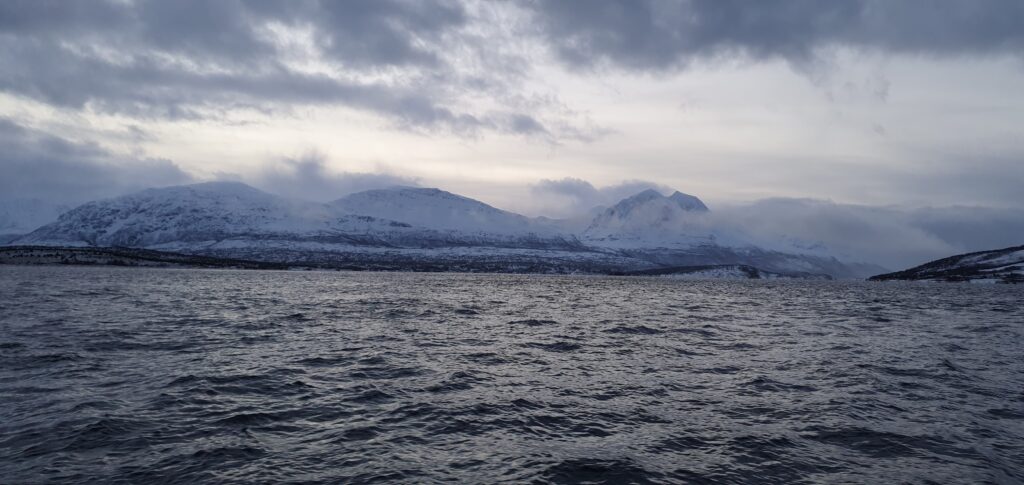 After this very eventful morning, we had a little rest because we planned to hunt the boreal aurora for the evening.
We had an appointment in the city centre, where a minivan was waiting for us. We had an experienced guide in the boreal aurora. He explained us that we had a 25% chance of seeing boreal aurora that evening.
We drove an hour and had even seen two reindeer on the road eating. Finally, we stopped at a place in the middle of nowhere and the guide started to set up a camp and made a fire to warm us up.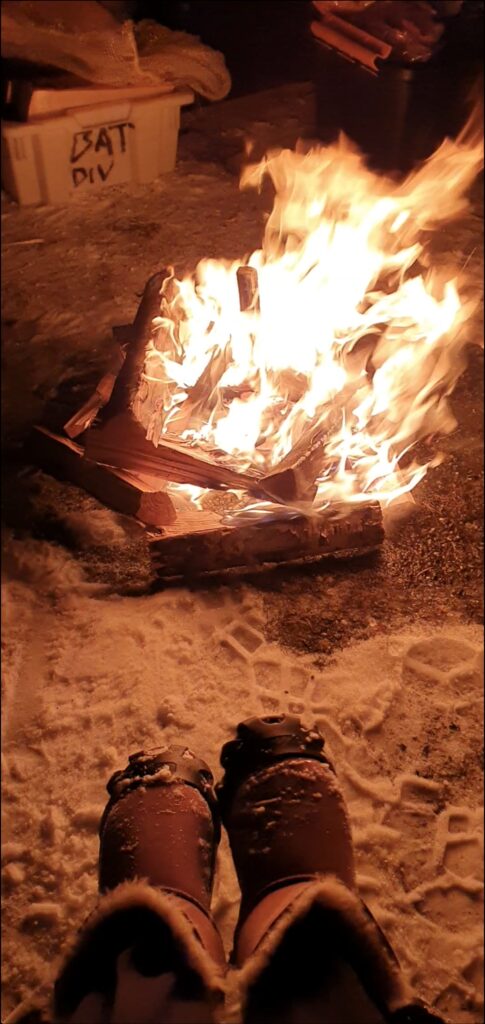 And then what was a dream came true! The Northern Lights were dancing over my head! What was annoying is that you need a very good camera to capture it, but watching the show was also impressive!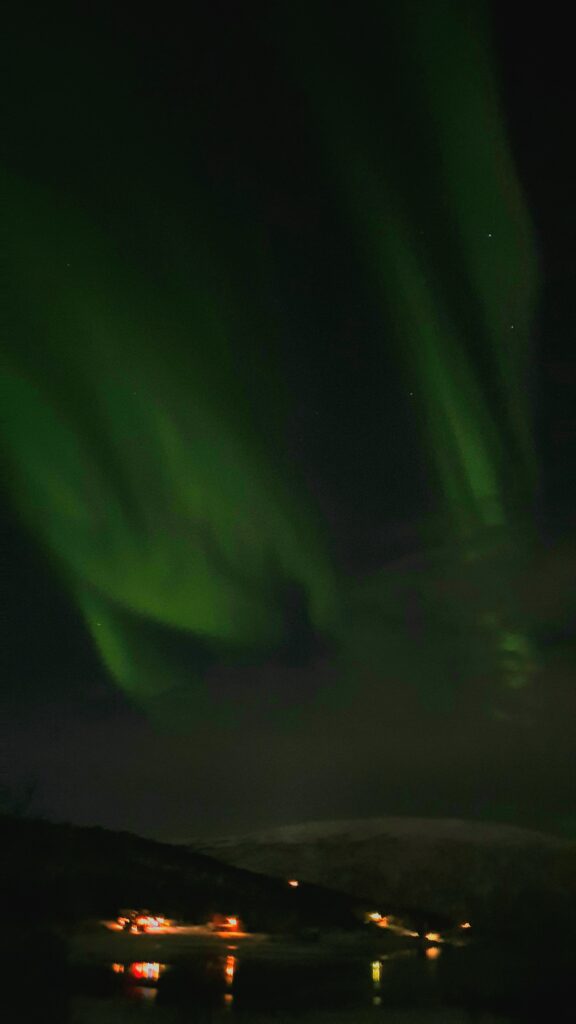 Meanwhile, our guide was cooking hot dogs and meatballs.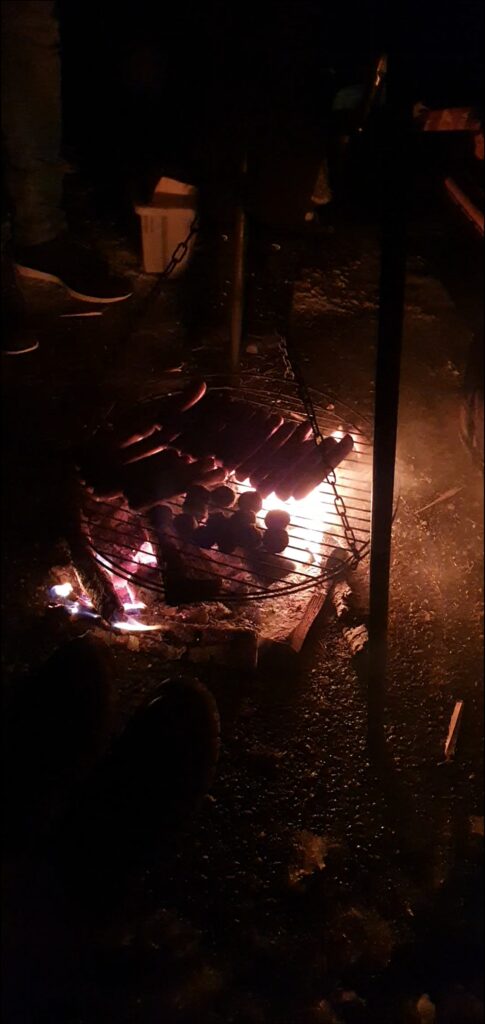 then we roasted marshmallows.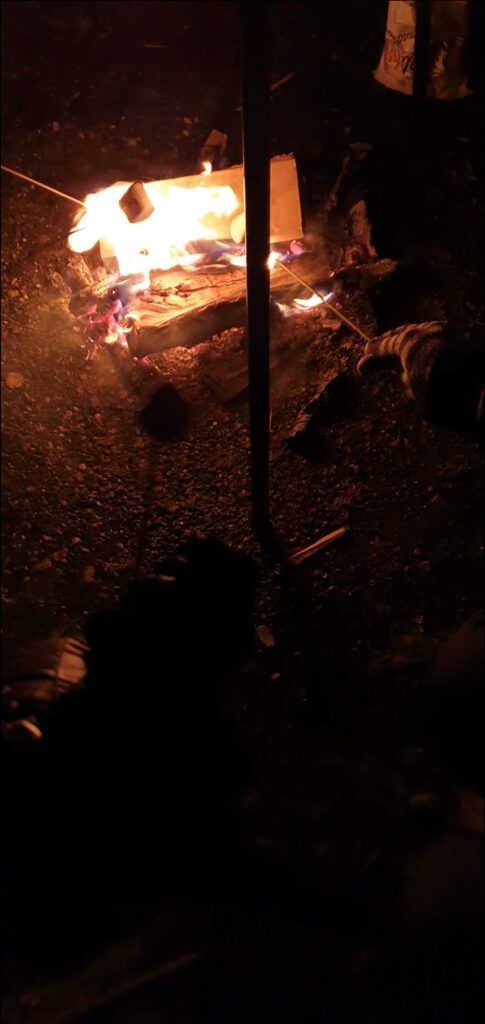 It was cold as not possible, despite my 3 layers of clothing! But the experience was very nice!
The next day we decided to visit the reindeers that are really the emblematic animal of the Scandinavian countries and learn about the Sami culture. Sami are the northernmost indigenous people of Europe.
We could feed the reindeer, they are very nice but very wild between them.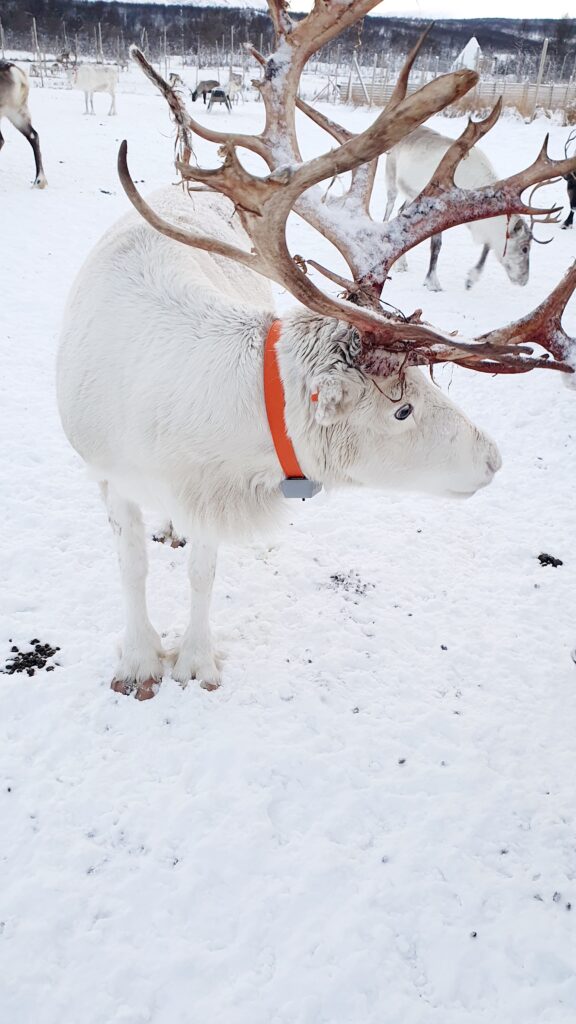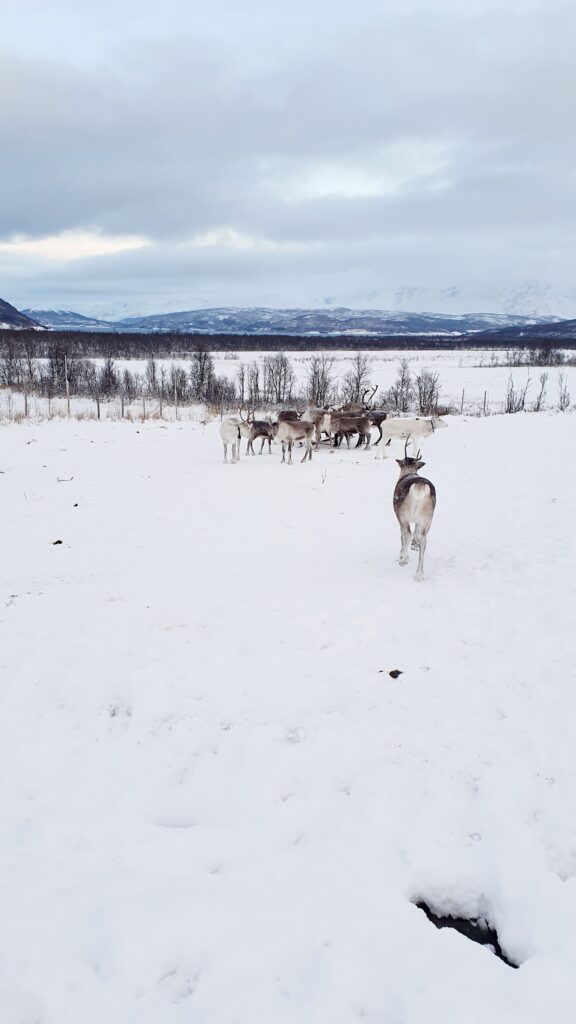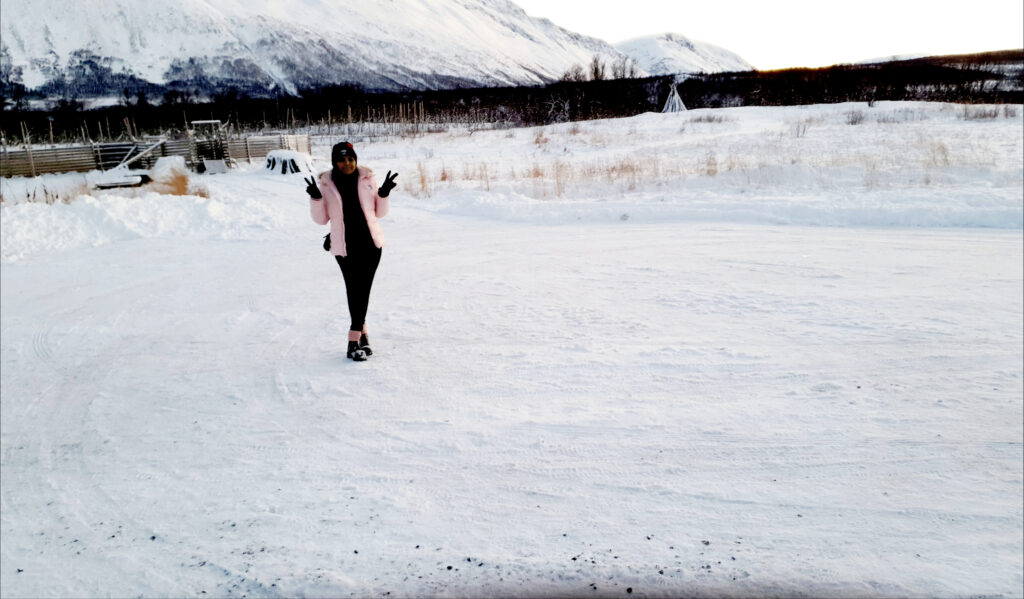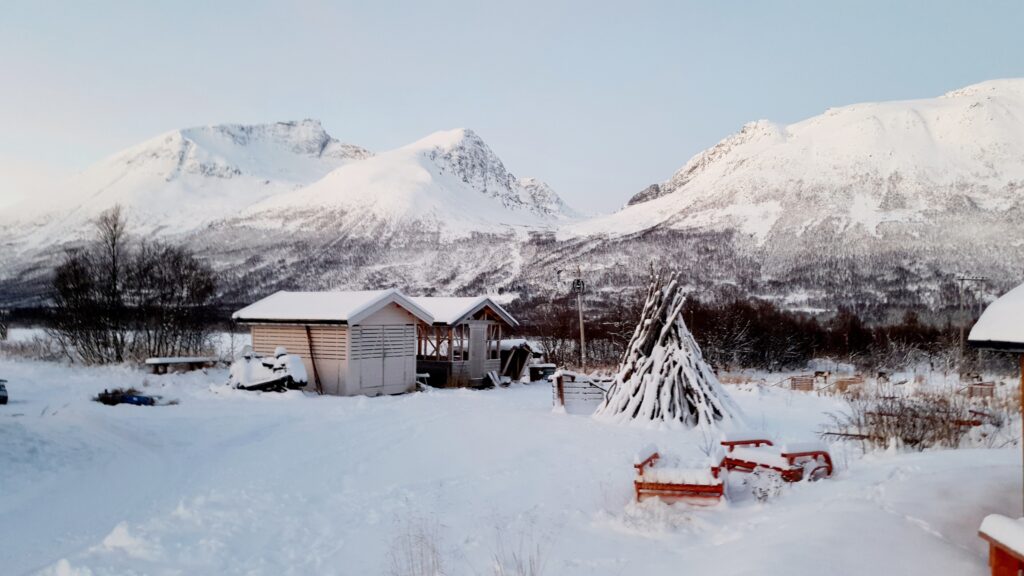 Then we warmed up in a tent and ate reindeer soup. I was a little reluctant, but in the end it's not bad! It tastes like beef. Then we heard stories about the Sami culture.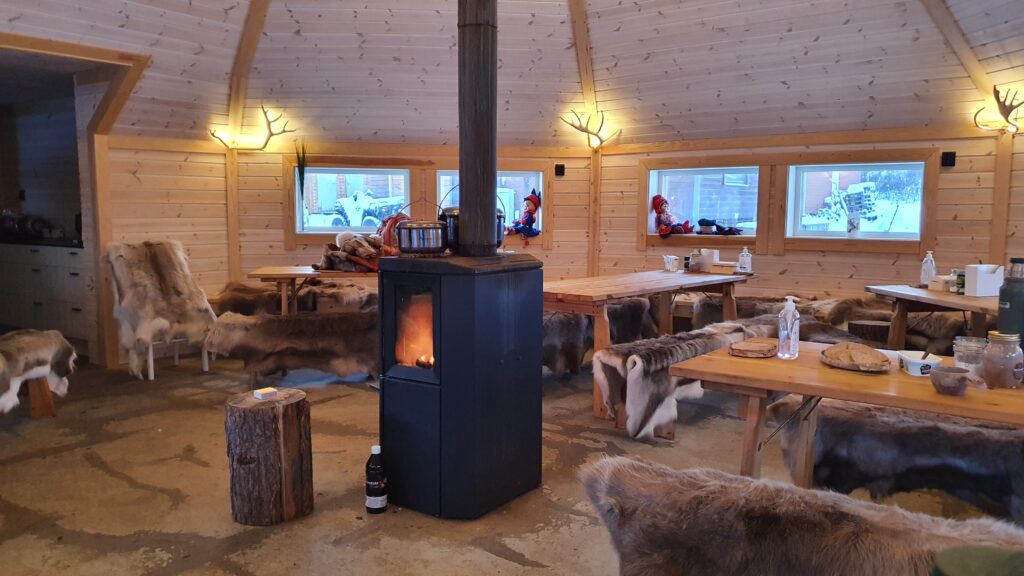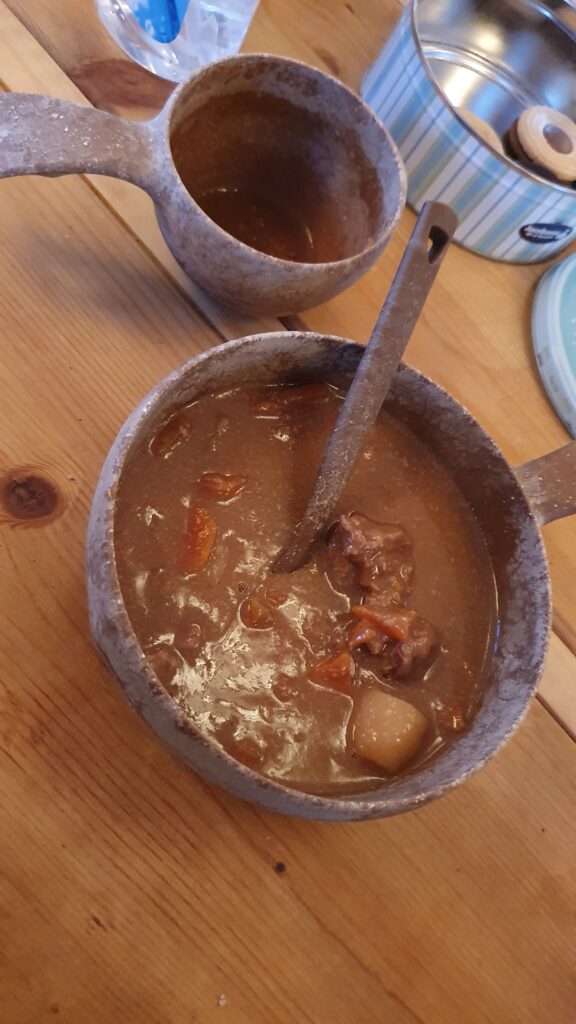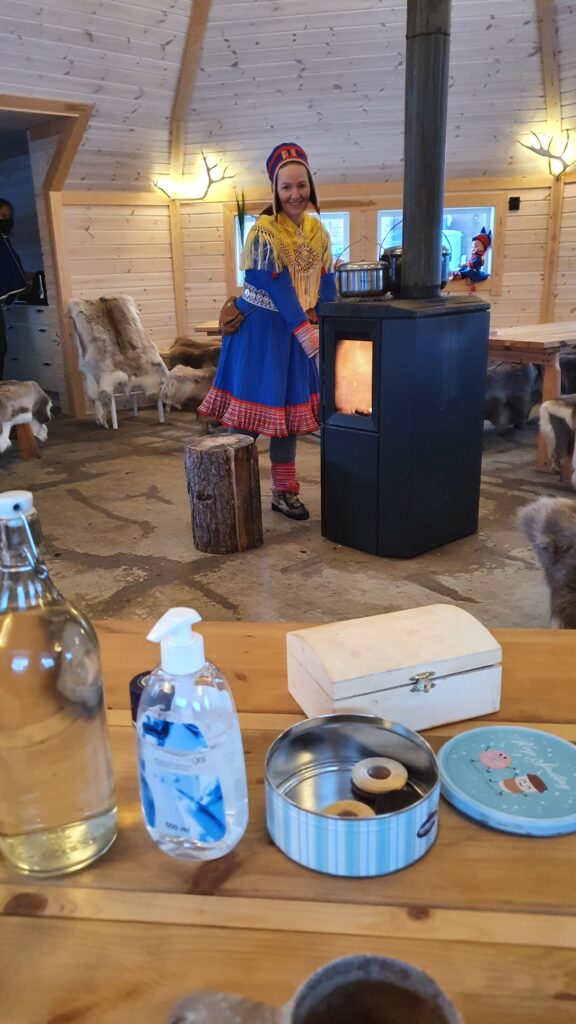 On the fifth day, I wanted to do a typical activity in Lapland: the husky sled and it was my favorite by far! Driving the sled is a bit tricky and quite physical! I had aches the next day! But it's so worth it! It's fun and enjoyable at the same time!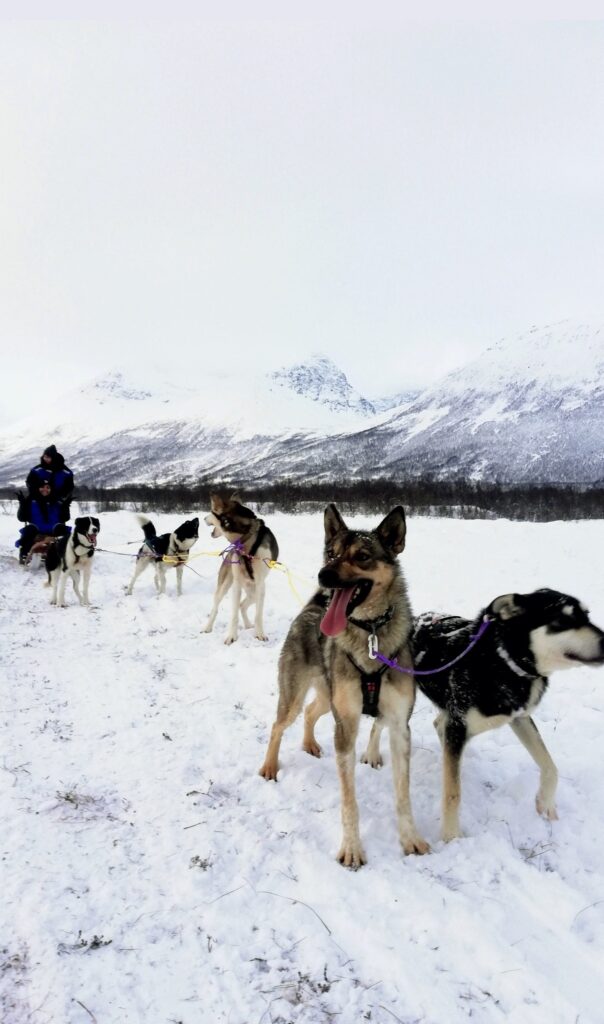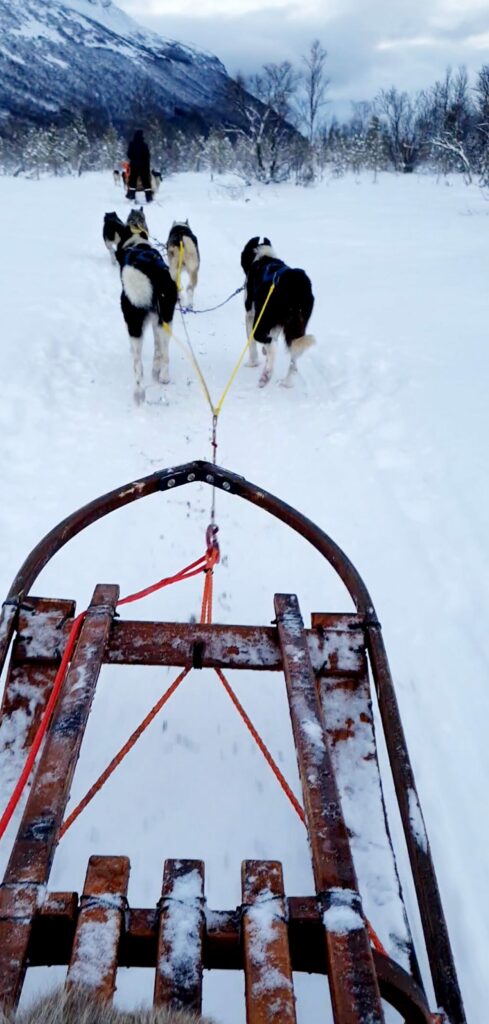 For the sixth day, as we were not able to see whales and orcas during the speed board, we decided to go on a cruise. It's different from the speed board since the speed is slower and since time they have a radar to detect whales and orcas. The appointment was very early but when we arrived, the boat was already full!
We were able to see whales and orcas and it was amazing but unfortunately, there were a lot of people in the board, and it spoiled the cruise a bit. There were so many sick people who vomited because they didn't know the sea was going to be rough and it was a bit long and slow. Clearly, it's the activity I enjoyed the least. I advise to do this activity only if there are not many people!
We saw the Lyngen Alps and the scenery is always breathtaking!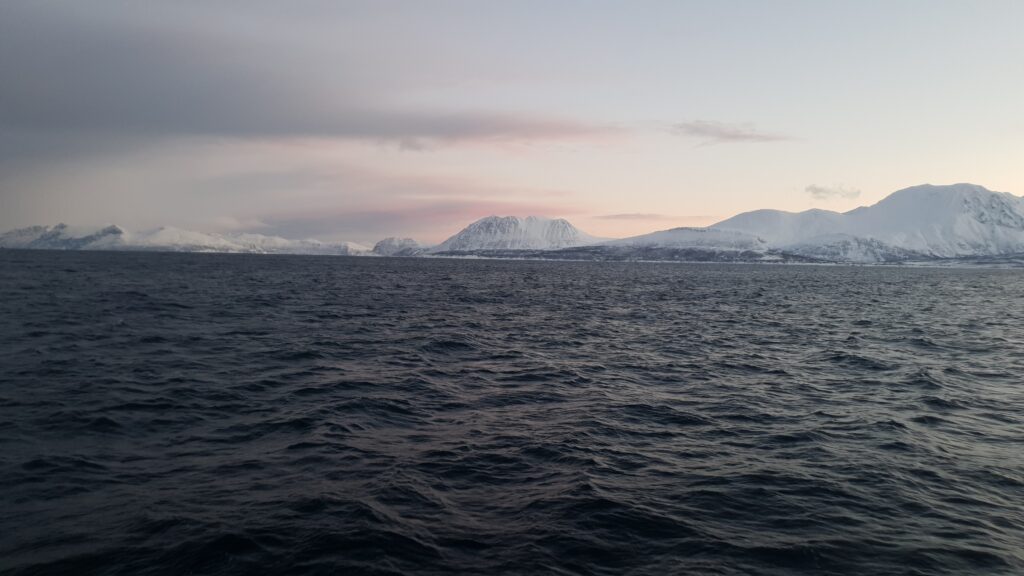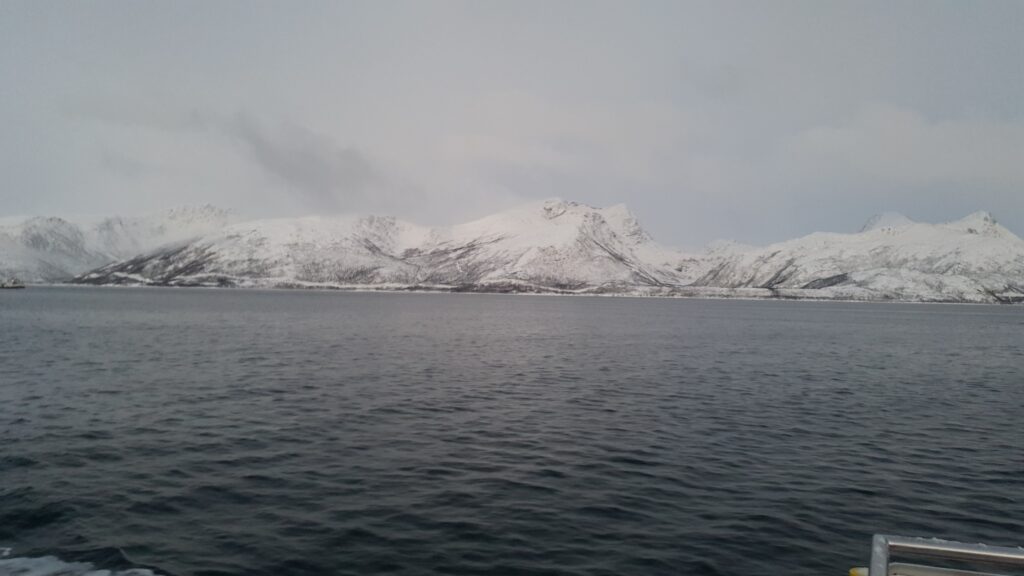 The last day before departure, we decided to taste the Lapland gastronomy! What you need to know is that you can't just walk into a restaurant and eat out of the blue. You have to book in advance because the rooms are rather small here. We decided to have dinner at the Mathallen. The decoration has a really Nordic style but with a good atmosphere.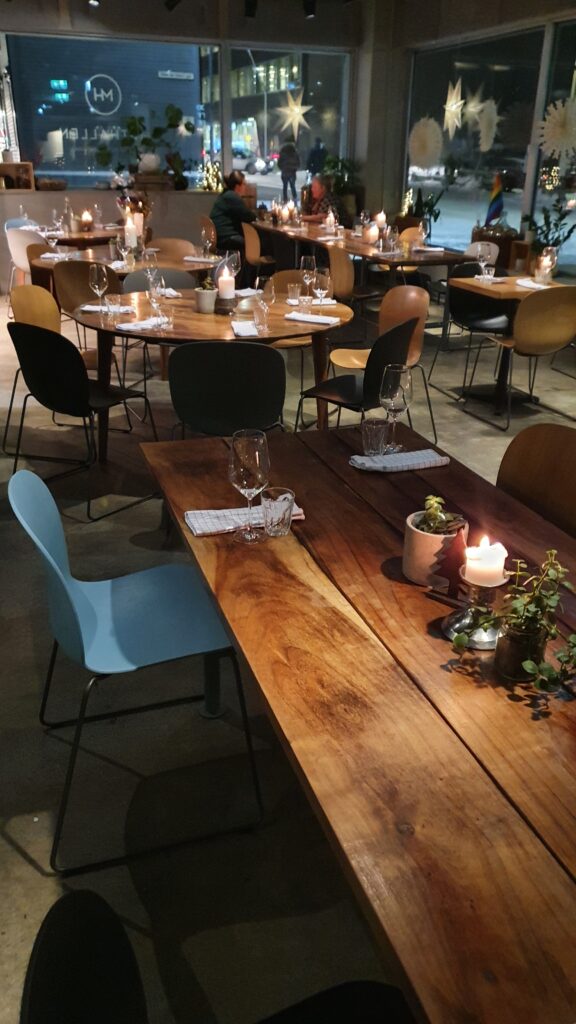 Very quickly, a service came to take our order. It was very nice and polite. The wait was not very long and we could see the cooks preparing the dishes in front of us.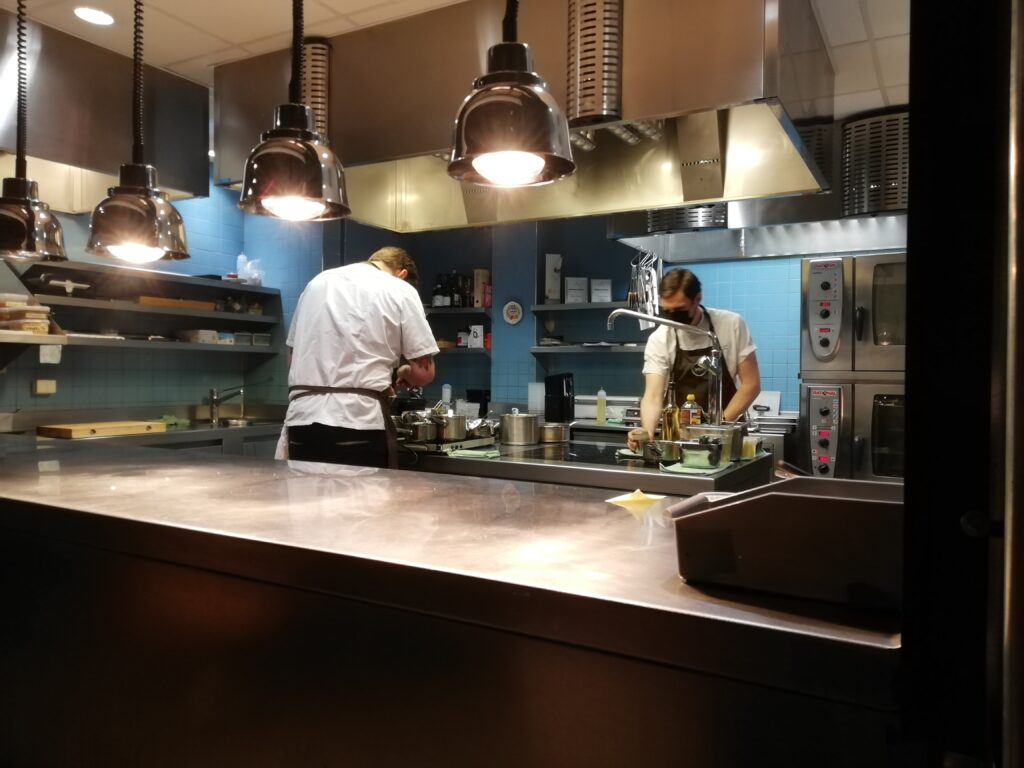 There is not a lot of choice of dishes, only 4 or 5, because all the dishes are homemade, and with local products. But everything was delicious.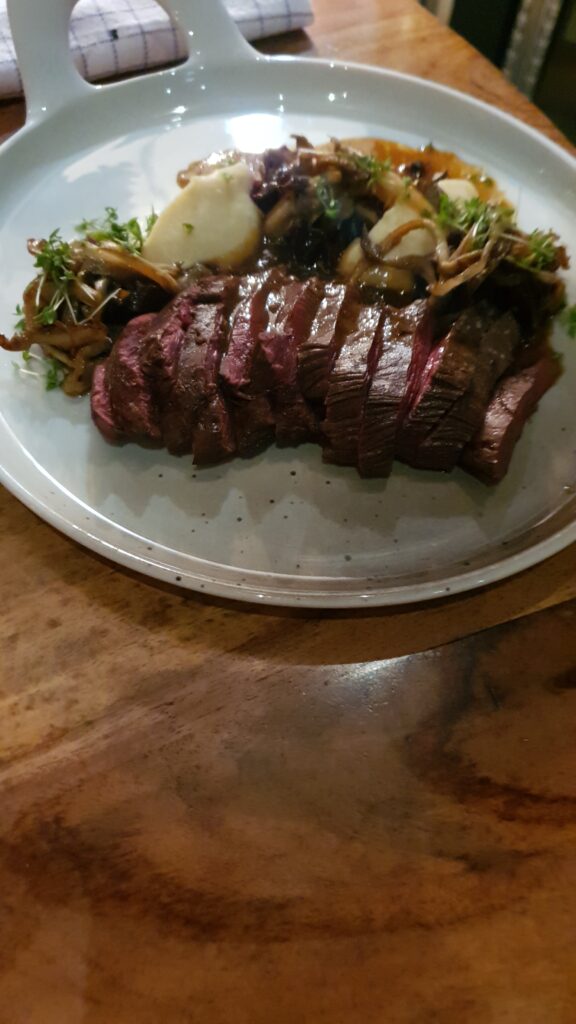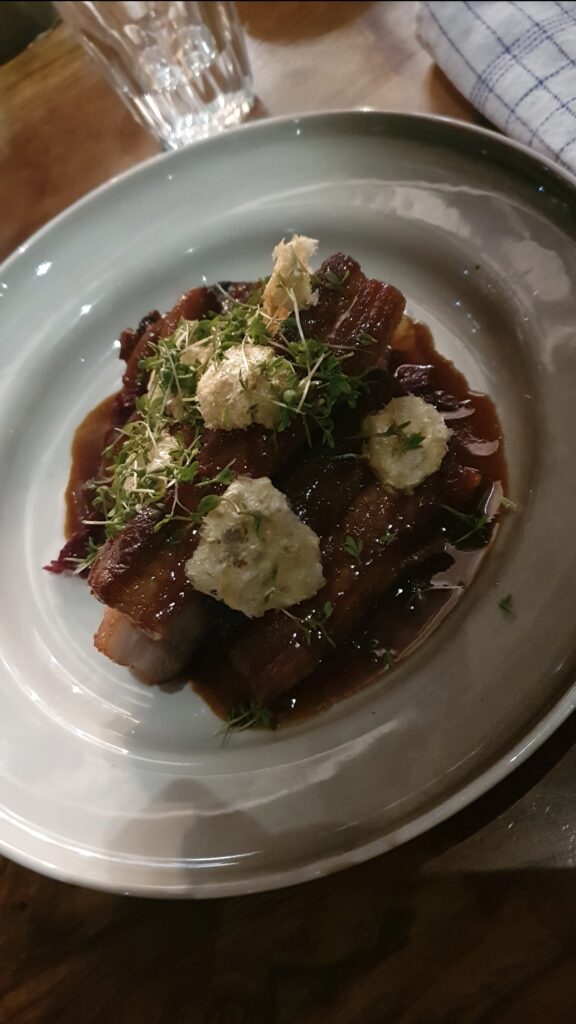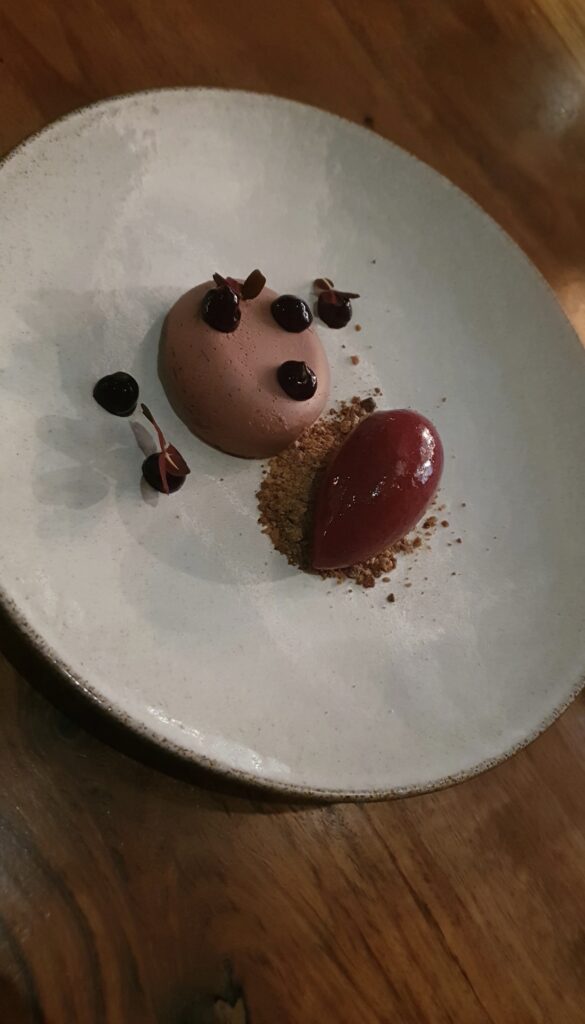 It's already the end of the trip! It's beautiful but it's very cold! You need the right clothes! Once, I had read a quote: "There's no bad weather, just bad clothes". And this is very true here! It's a trip to make once in a lifetime because it's so spectacular and beautiful! Thanks again to Floasis for the free flat for a week. A week to Lapland seems short, but because it's very cold, it was enough for me even though i was not able to visit everything! I still come home with eyes full of stars! I hope you enjoyed my article and it allows you to travel a bit! You can also check my other trips here.