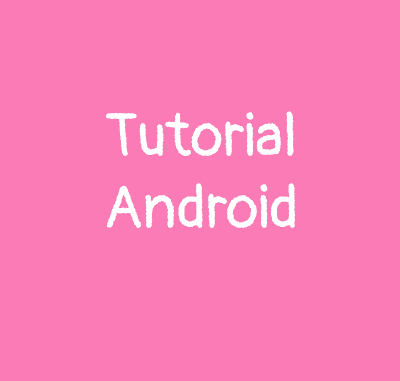 Oh you like my blog that much and you can't stop to give a look on it everyday, every hour ? I'm kidding ! But if you want to have a quick access to my blog from your phone, just follow this simple tutorial !
1. Open your favorite browser
2. Write "ladypinkilicious.com" in the Tab url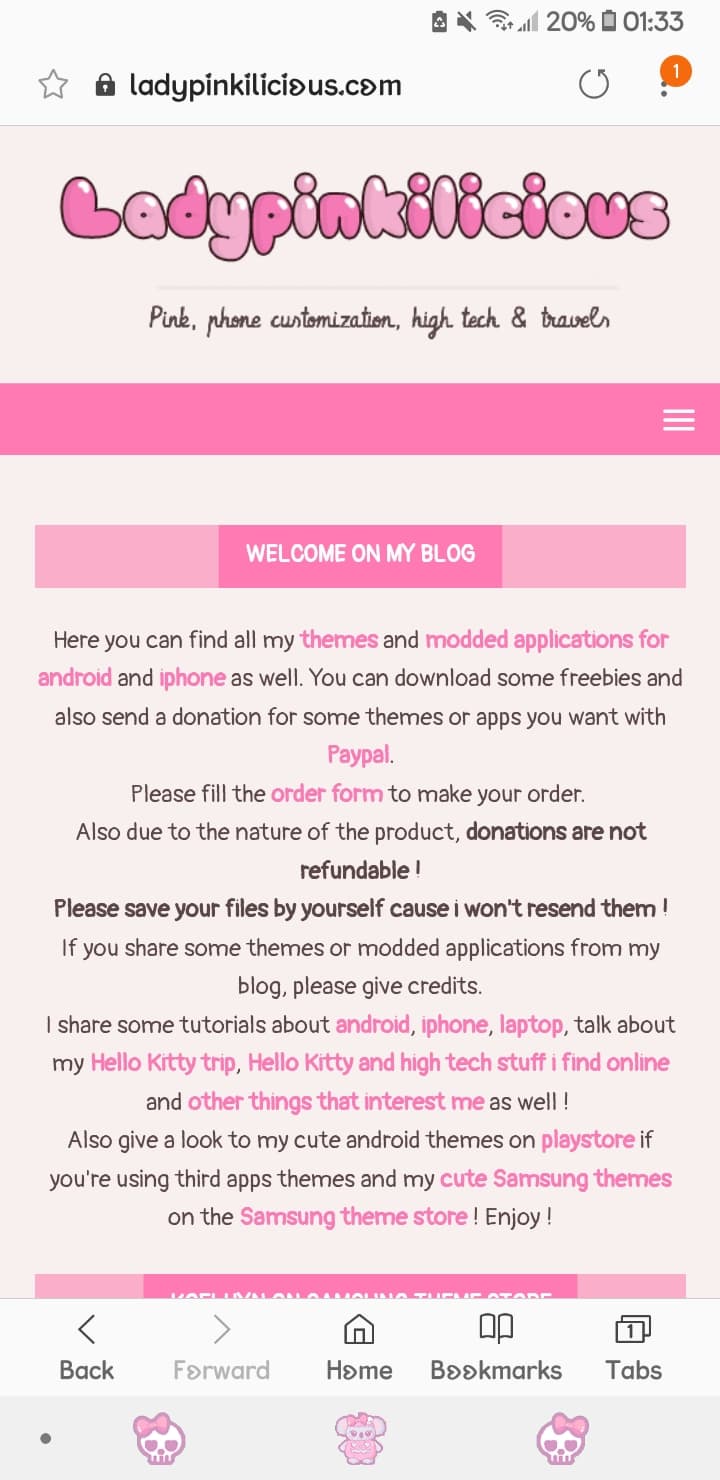 3. Then click on the 3 dots in the upper right
4. Click "Add to Home screen"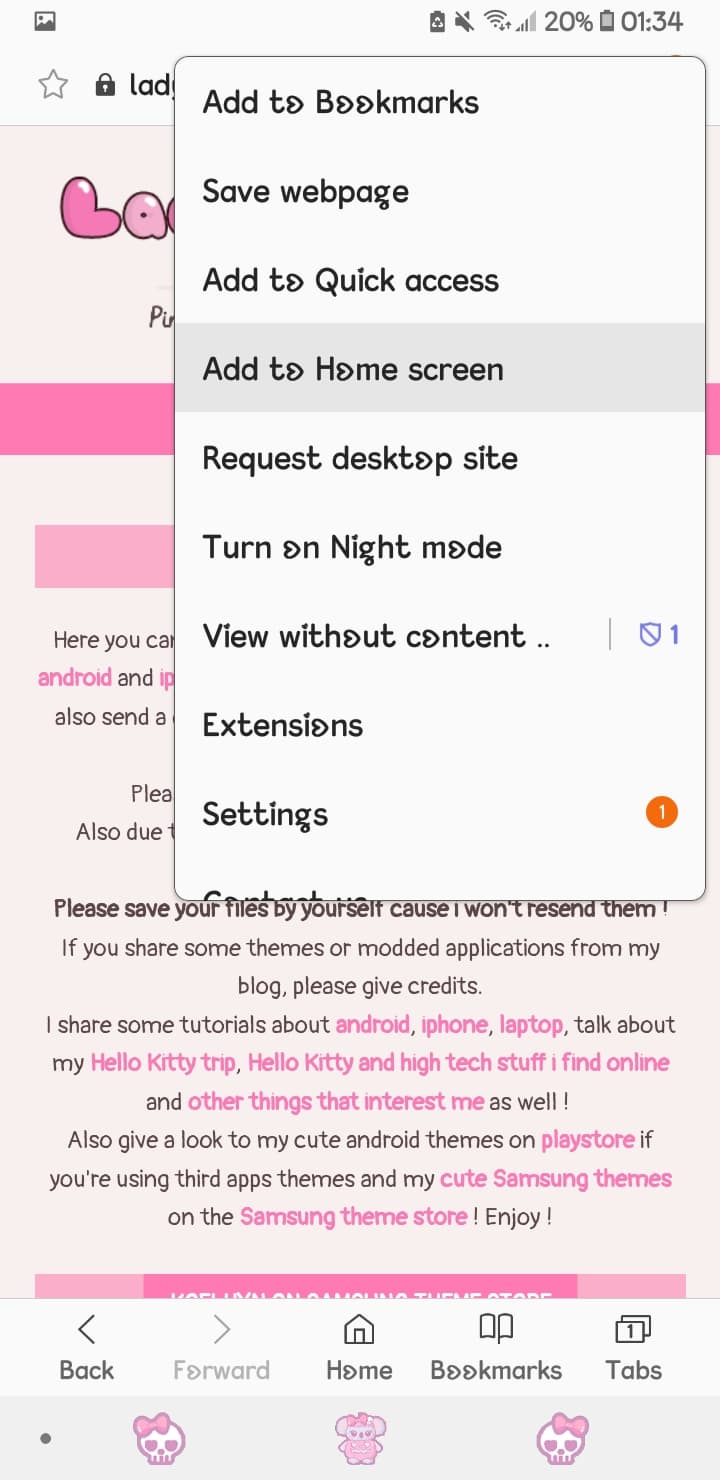 5. Then just click on the icon "LP"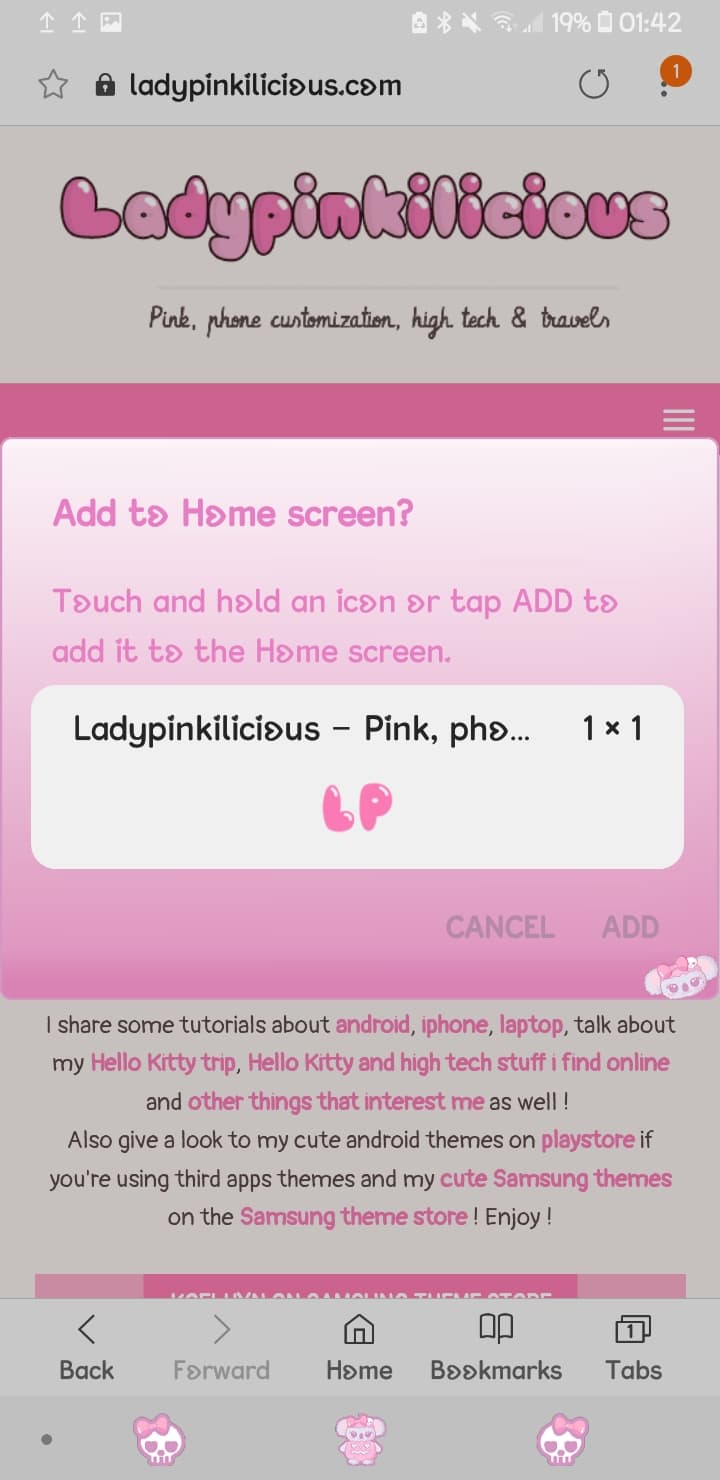 6. And here we go, you must see the shortcut icon of my blog on your homescreen !