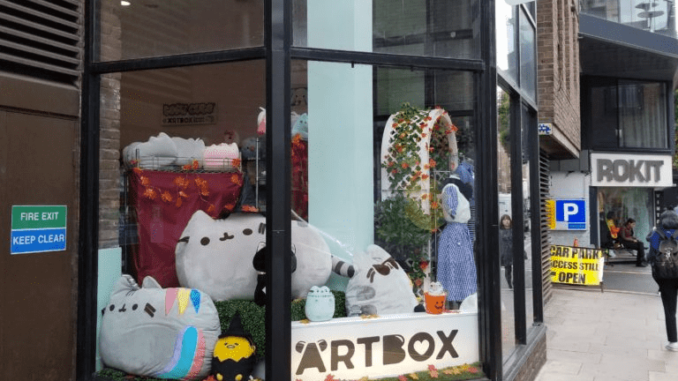 There have been a lot of Hello Kitty collaborations this year ! Puma, Pinko, Asos, Primark, Bershka, H&M … you can buy most items online, except for some collections that are only available in selected stores like London, brussels… And luckily for me, London is not very far so I decided to give a look at what I miss !
I obviously started by Primark on Oxford Street ! I must say that I am really disappointed ! The shirt and jacket for which I came, were not on the shelf ! But what was there was really affordable, not more than £ 20 ! I am not very convinced by the quality but hey it's primark !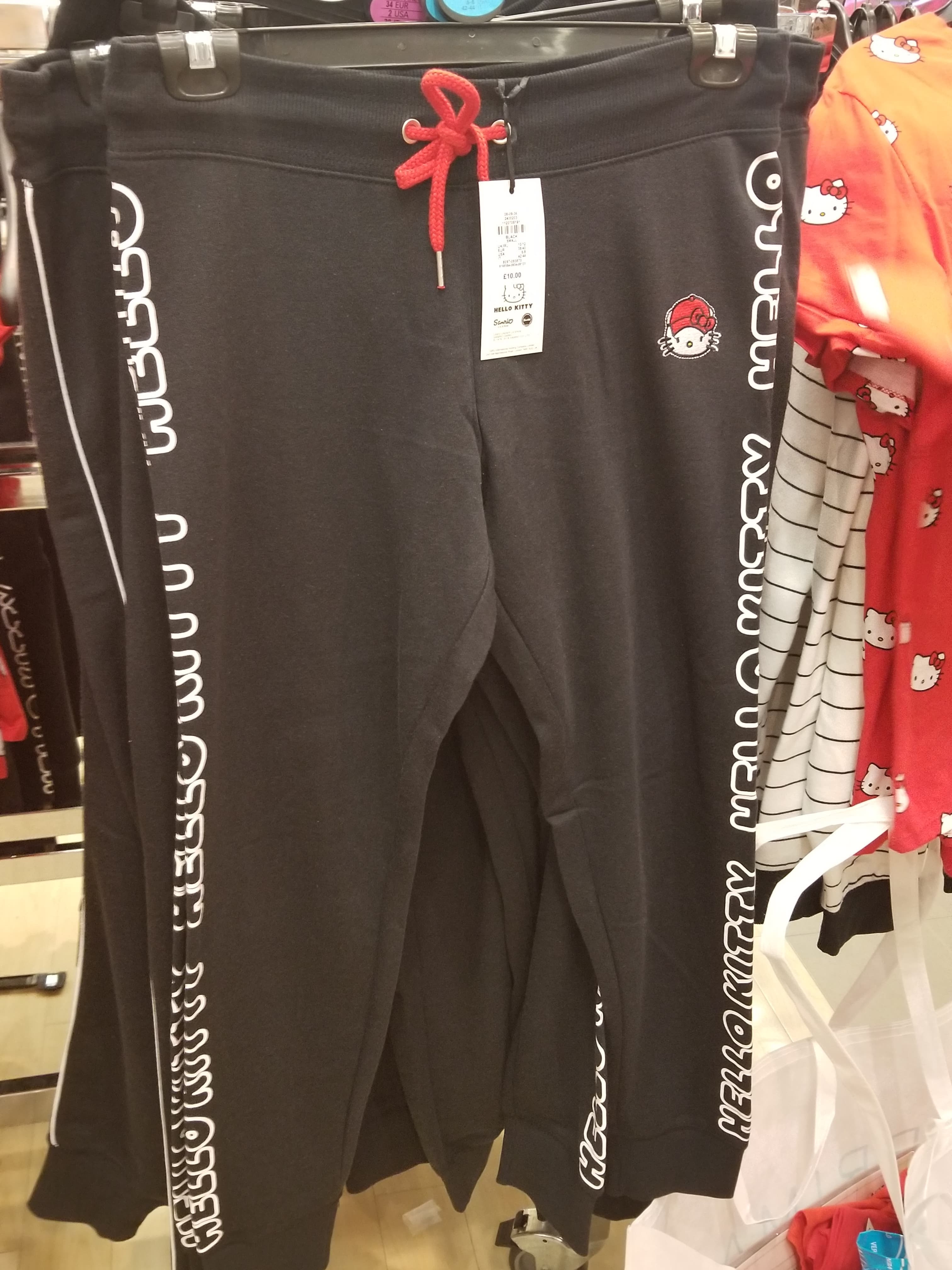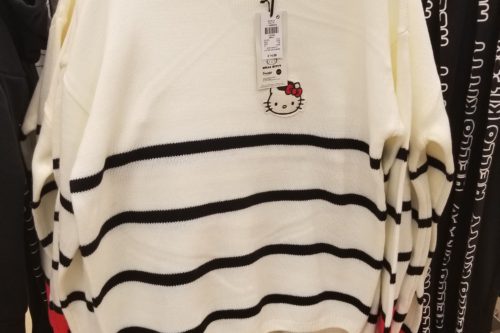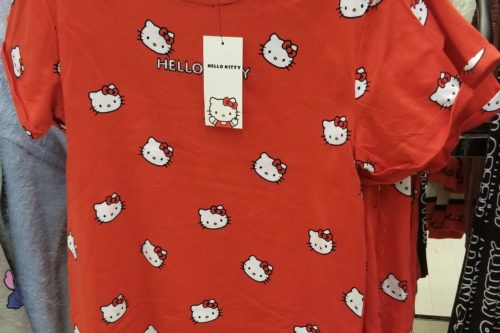 Then i gave a look at Uniqlo still in Oxford Street and i noticed a new collection of Sanrio T-shirts ! You can find them on the official website ! I really like Uniqlo maybe because it's Japanese ?!?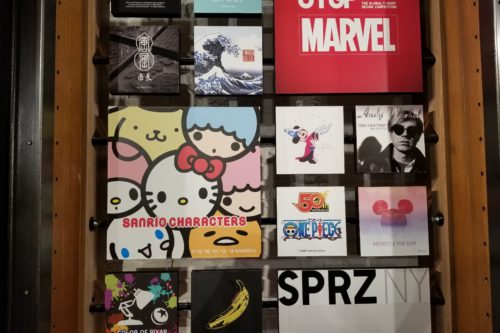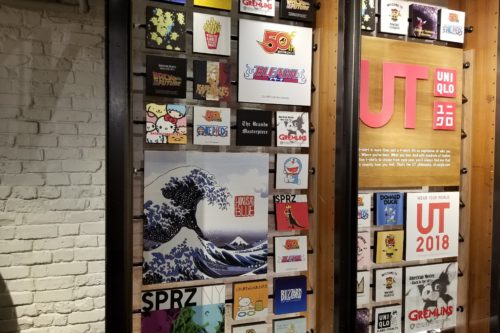 Any Hello Kitty fan has seen the new collection of Hello Kitty converse and probably has a pair now ! But some pairs are very rare and only available in US and UK ! So I went to Schuh to buy the rare Hello Kitty converse with platform ! I find them super pretty and stylish ! They cost 70£ in the local store VS 79£ on the website ! Try to convert in your currency and yeah i know Pound Sterling is expensive ! The problem with this pair is that they don't have half size ! My shoe size is a 38 EU, but the converses cut too big ! So either I choose too small or too big ! The seller offered me a sole but when I walk with the shoes, the platform make them heavy and suddenly my foot out of the shoe !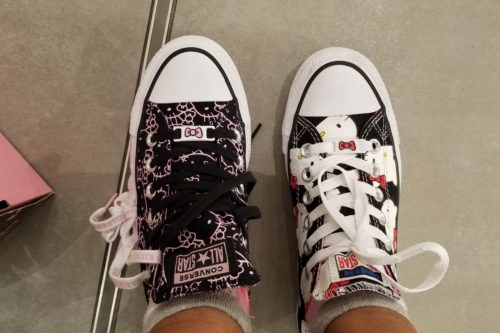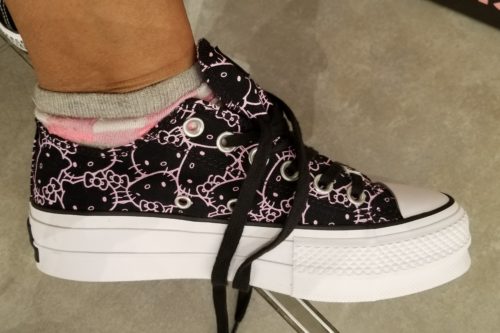 One of the collections I love for its superb quality is Chinti & Parker ! Oh my God, these cashmere sweaters ! Amazing ! I'm in love ! I won't even mention the prices, your eyes will just come out of its orbits !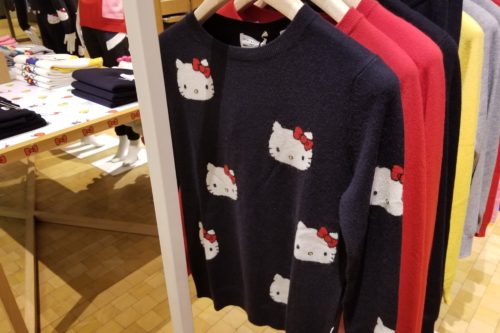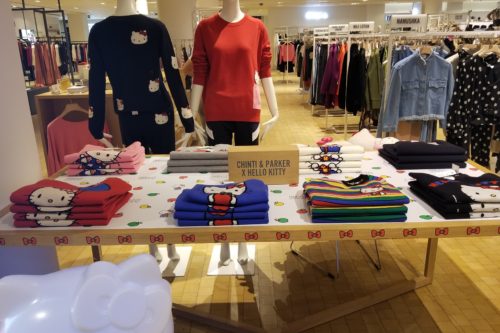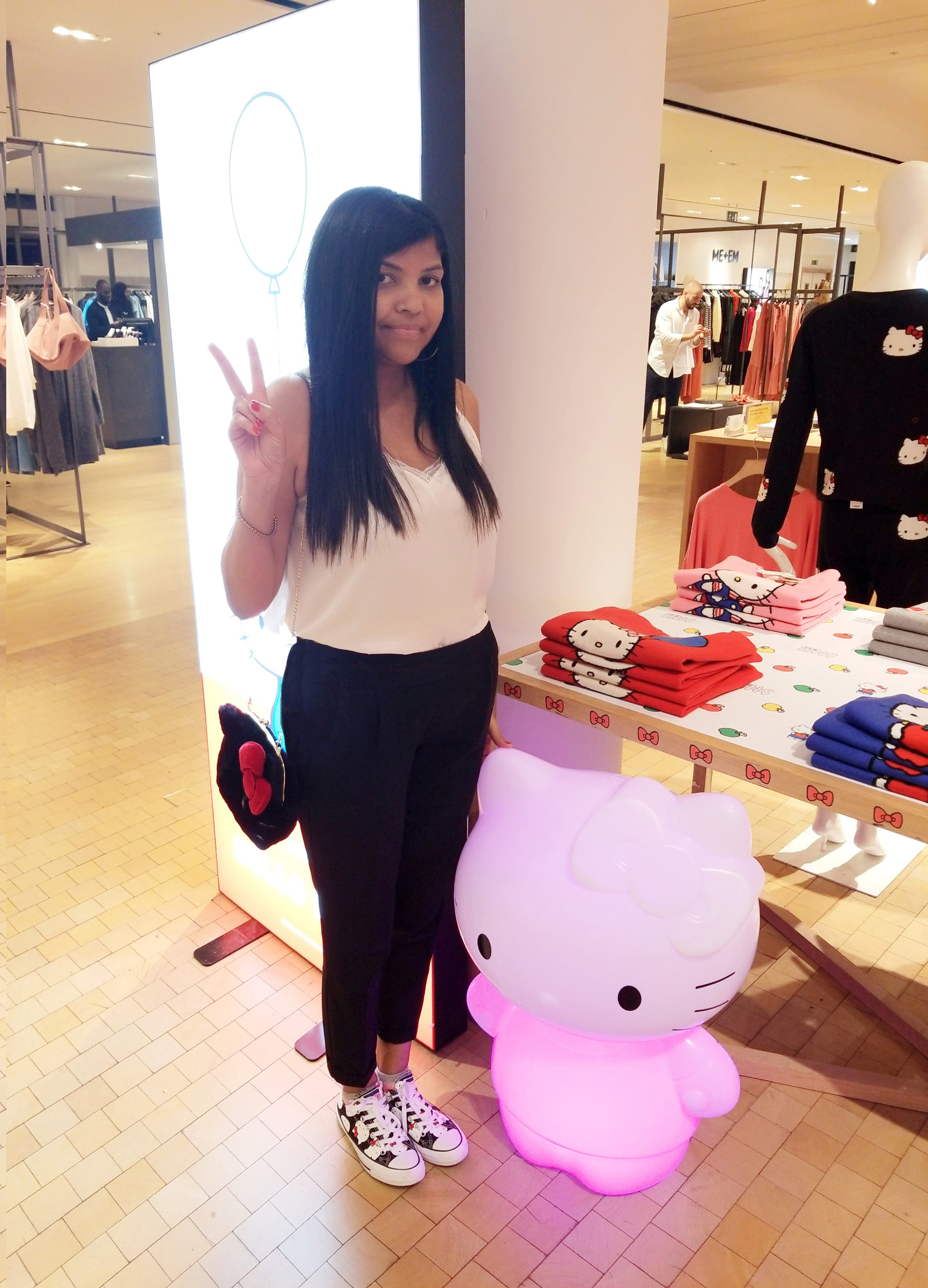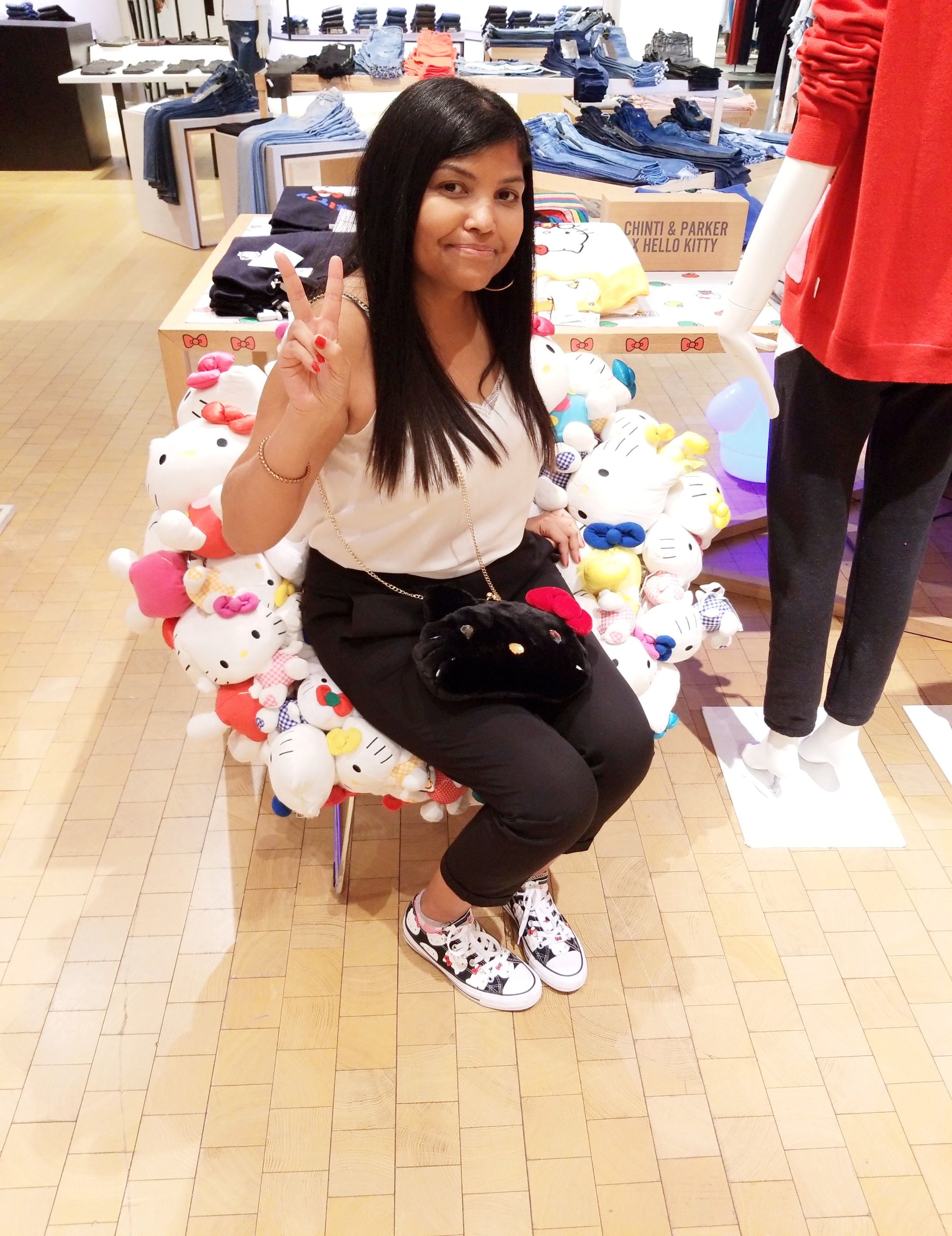 I think Artbox is a must-see for all Kawaii fans ! I already bought pens and notebooks on their site ! But there are also bags and clothes ! As stuff in the store are imported from Japan, they are more expensive as usual ! But it will cost less than ordering on a Japanese site and getting delivered !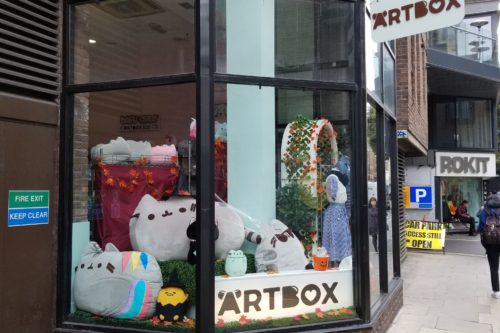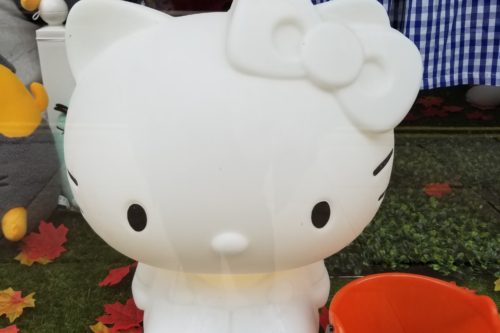 I wanted to go to Harrods to see the Hello Kitty bag collection at Pinko but apparently, they  doesn't have it anymore ! So instead, I went to see the Barbie Hello Kitty in the kids section ! hahaha. You can already bought it online by the way ! It costs 149£ but at this price, keep it properly as collection and in its box and don't play with it ! It has nothing to do with the prices of the Barbies of my childhood ! But it's very pretty !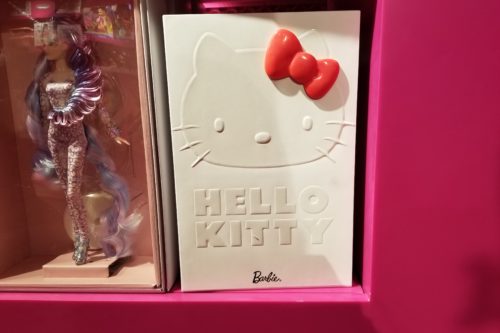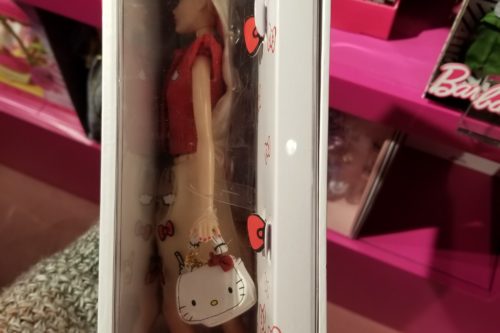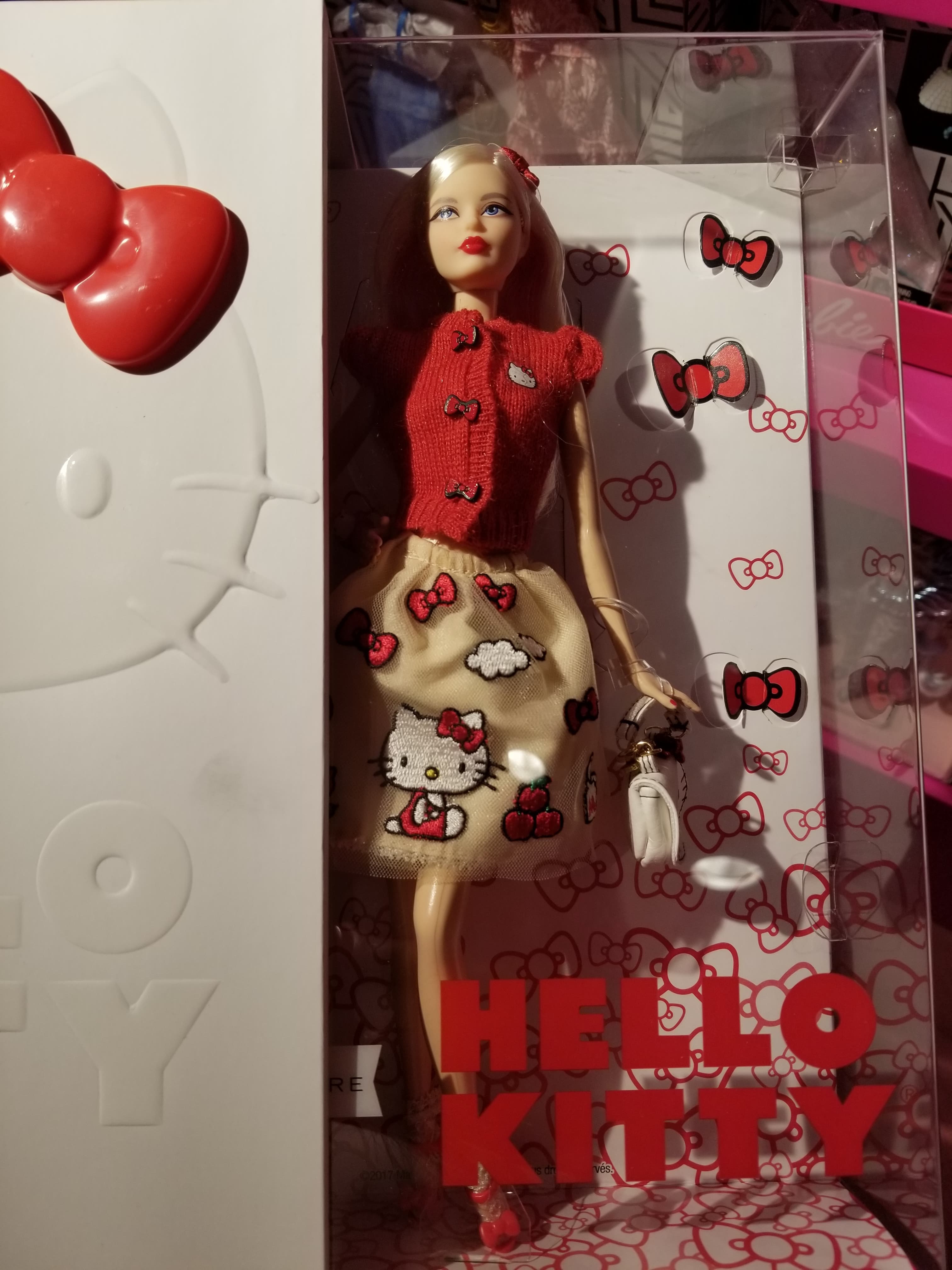 It's really funny, but I heard that Hello Kitty objects have been exposed as art at the Victoria & Albert Museum and more it's free access ! So I went to see with my own eyes ! It is precisely in room 45 where the objects of Japan are exposed.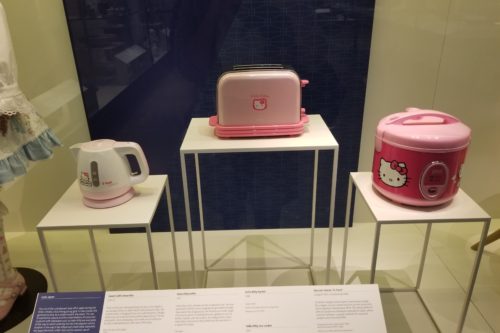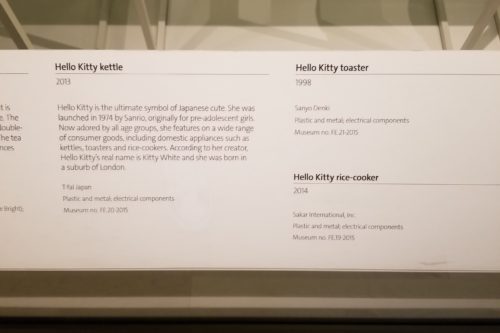 You can also watch my video to see the full trip :
Read about my other Hello Kitty trips here.