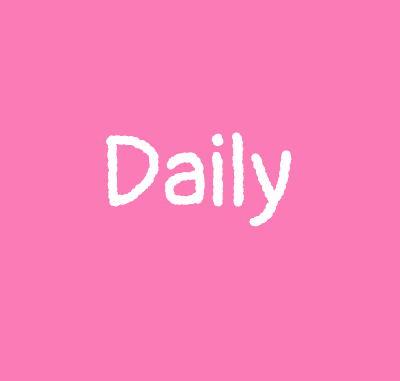 Until now, i always used Paypal for transaction ! But i know many girls abroad don't know it.
So what is Paypal ?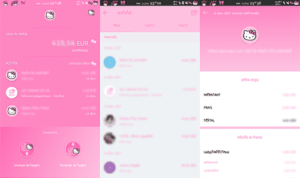 It is a popular online payment service to :
-Send or receive payments for online auctions at eBay and other Web sites
-Purchase or sell goods and services
-Make or receive donations
-Exchange cash with someone
What do you need to open a paypal account ?
-a bank account
-a Credit Card
How to use Paypal ?
Firstly go on the paypal website : https://www.paypal.com, or download the paypal application on Playstore, or using my modded Hello Kitty paypal.
You have to create a paypal account. It will ask you some personal informations and you have to add your bank account and a credit card. When it's done, Paypal needs to verify your account by debiting you a too little bit amount, and as soon as your account is verified. You have to check your bank account and copy past the number for code verification. Then Paypal refund you the little bit amount. When your account is ready, all you need is to send the amount of donation of the app you want to my Paypal email.
Why do i use it ?
Because it's fast, safe, and there is no expensive fee charges as some other online payment services like Western Union ! Here it's how my modded Hello Kitty Paypal look if you're interested ! 🙂
But the problem is that many people haven't a credit card, so i finally decide to open my bitcoin wallet !
So what is the bitcoin ?
It's a virtual money and digital currency. As a newbie, you can get started with bitcoin without understanding the technical details or just read about it here. But the common idea is that you can use it to pay for things without a third-party broker, like a bank or government. Also when you pay for something with bitcoin, or get paid, then your transaction is recorded on the ledger. And the value of a bitcoin is based on  the bitcoin price charts. For now, 1 bitcoin = 1.195,06 and it can decrease or increase at any time.
How to use it ?
Firstly, you need to open a wallet and create your bitcoin mail. Mine is this one : 12RPRTHqnrvmLqyHEkSwn2rPB7hxyCgMLj. And i noticed the mail changed sometimes ! ? You can find many android apps for bitcoin on Playstore to create your wallet and bitcoin mail. I decide to use My Celium because of the positiv reviews i read about it, it's easy to use, i already kittyfied it, and it has just enough features to do what you need, i can buy bitcoin with my credit card and finally the marketplace feature is great if you need to stack on some Bitcoin.
When you have your wallet and your bitcoin mail, you need to convert some cash in bitcoin. I know some countries like England, USA, China or Philipines have already bitcoin ATM to convert cash. You can also use coinbase to buy or sell bitcoins.
To send a payment with bitcoin, you just need to enter the bitcoin mail or flash the bar code (as in the below picture), and write the amount, that's all.
Why did i decide to use it ?
After many inquiries about it, i think bitcoin could be the money of future ! Our actual economic system is so a fail ! In France, we are very in late, it's not even that popular, but bitcoin could be our futur international and unique money for every country ! No more dollar, no more Euro, no more pesos, only bitcoin ! It's not for tomorow or the next year, but in some years ! It's already used by many popular sites like worpress or Mega.

What is good for many people is that it doesn't need a credit card anymore but you can ask for your bitpay card.
Now the problem with bitcoin is that no one knows what will become of it, cause it is mostly unregulated, but that could change. Governments are concerned about taxation and their lack of control over the currency.
By the way get 10$ by joining coinbase through this link.