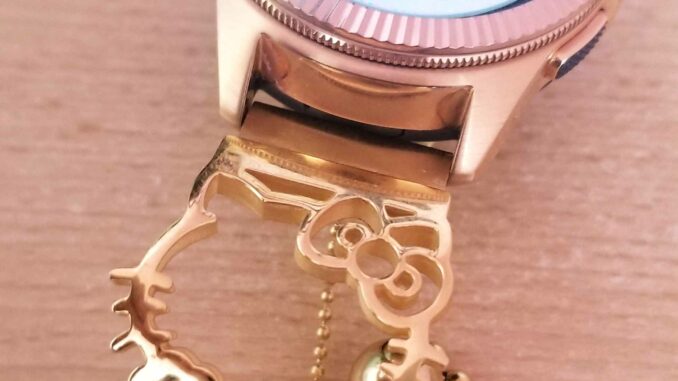 What i like the most with my Samsung Galaxy Watch is theming it with cute Hello Kitty watch faces ! But i also like customizing it with bands ! I consider my Samsung Galaxy Watch like an accessory or a jewel so i like changing the bands depending of my outfit or my mood. Here are some of my Samsung Galaxy Watch bands. Most of them come from Aliexpress, Amazon or Ebay and are very affordable ! Any band 20mm fits to the Samsung Galaxy Watch.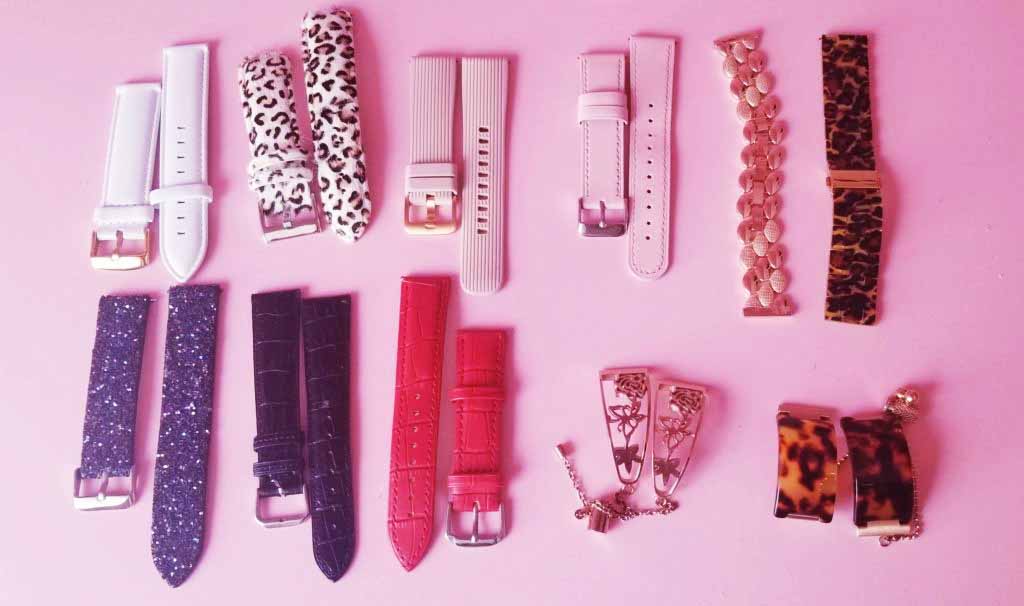 So there are a lot of choices and you can also customize the bezel and add cases for your Samsung Galaxy Watch as well !
But as you know, as Hello Kitty fan, i directly looked for a Hello Kitty band compatible with the Samsung Galaxy Watch and i was able to find some on JSRCuteshop. You can directly order to this shop on Instagram.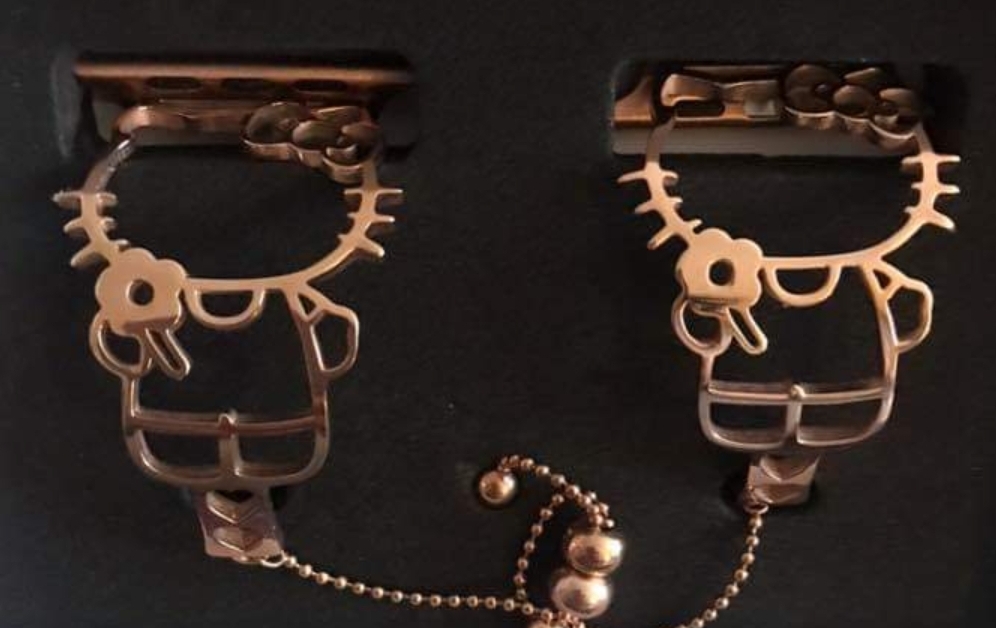 But also on Etsy, some sellers made custom bands!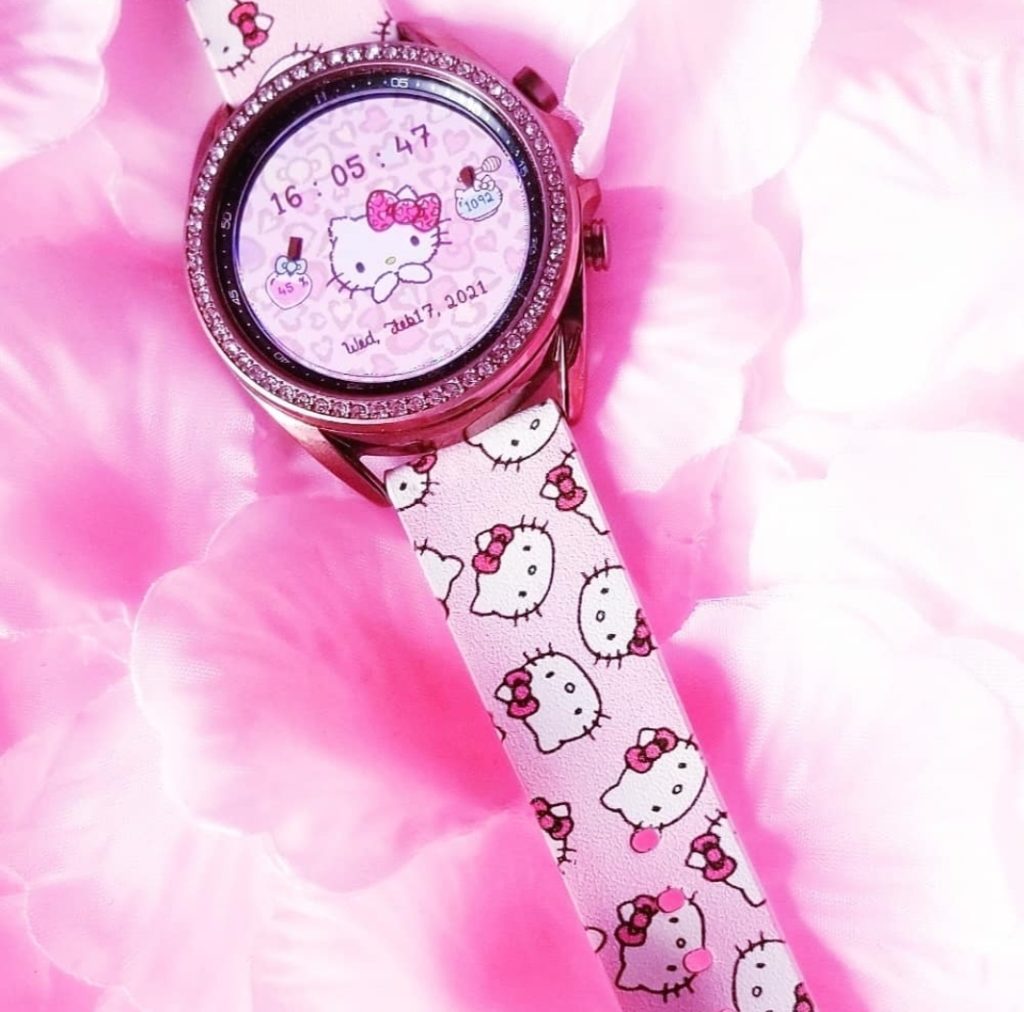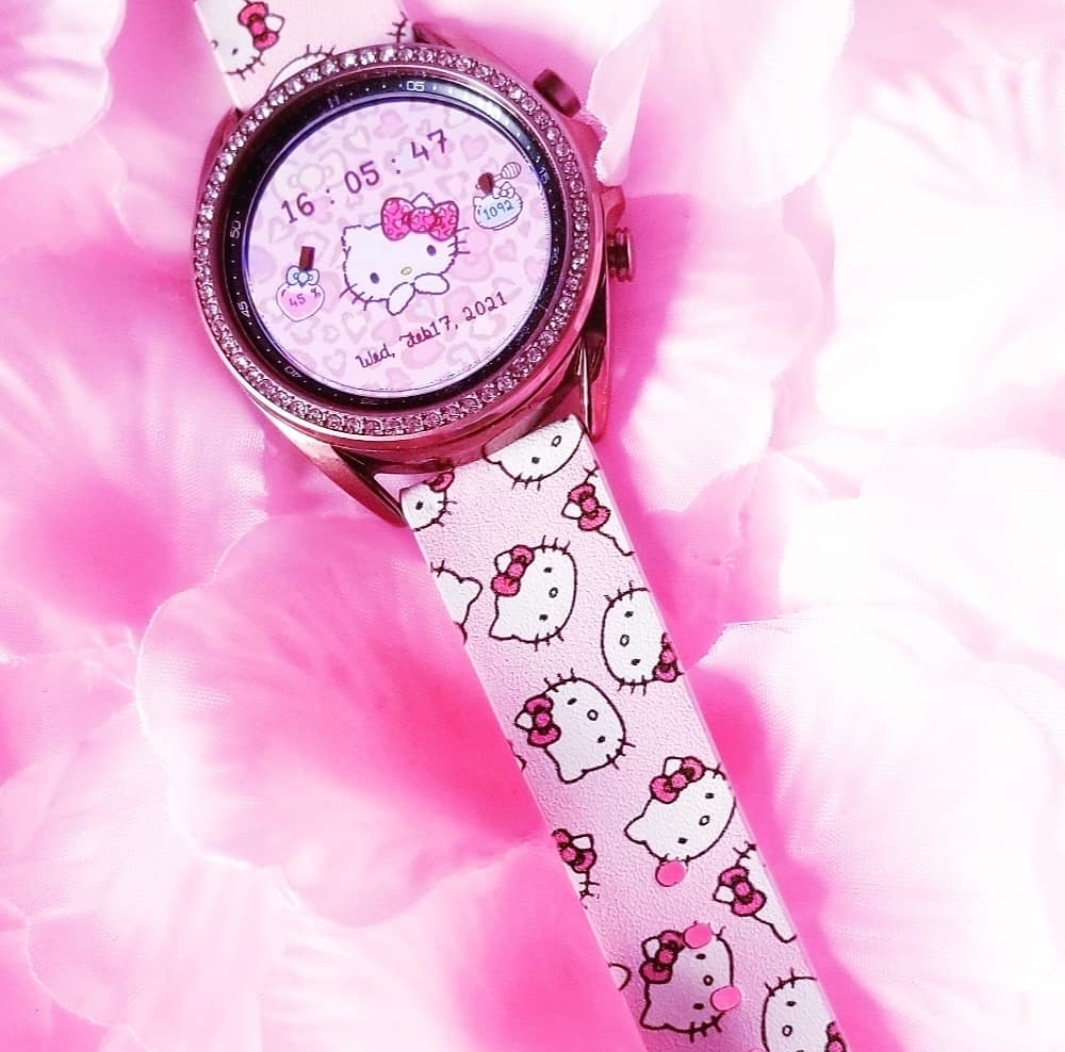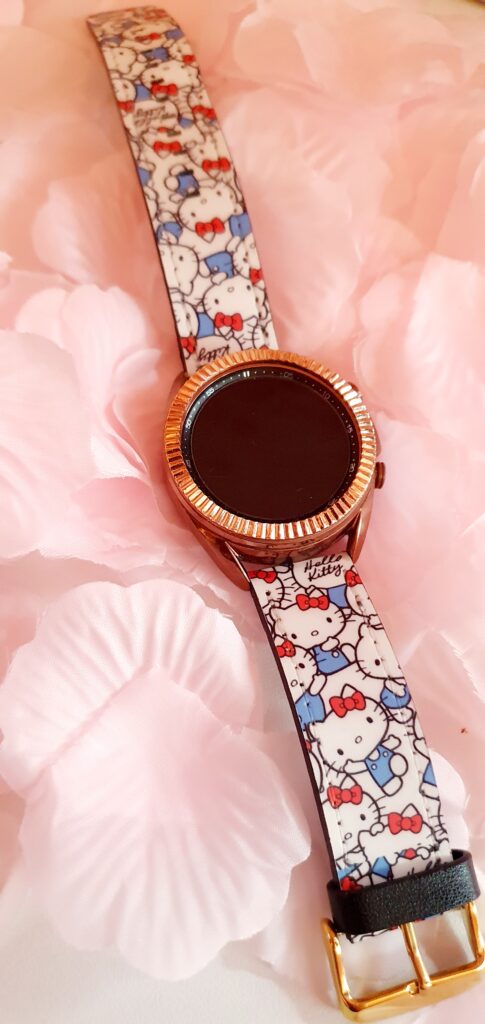 JSRCuteshop also sells some cute Hello Kitty jewels to put on the holes of the band. I super like them! You can wear any band you want with holes and just put the Hello Kitty jewels on it!
So here it's a Hello Kitty ring jewel, i use a basic pink band and it makes it so much classier and cuter!
I hope you enjoyed my article and if you have any tips to make your Samsung Galaxy Watch cuter, don't hesitate to comment or message me!

P.S: You can download my free Hello Kitty Watch Faces for Samsung Galaxy Watch here.