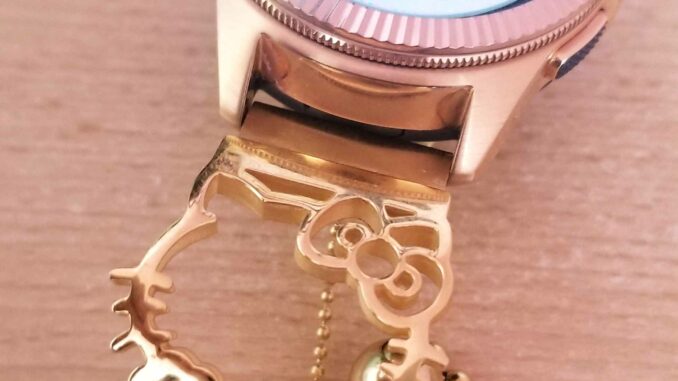 What i like the most with my Samsung Galaxy Watch is theming it with cute watch faces ! But i also like customizing it with bands ! I consider my Samsung Galaxy Watch like an accessory or a jewel so i like changing the bands depending of my outfit or my mood. Here are some of my Samsung Galaxy Watch bands. Most of them come from Aliexpress, Amazon or Ebay and are very affordable ! Any band 20mm fits to the Samsung Galaxy Watch.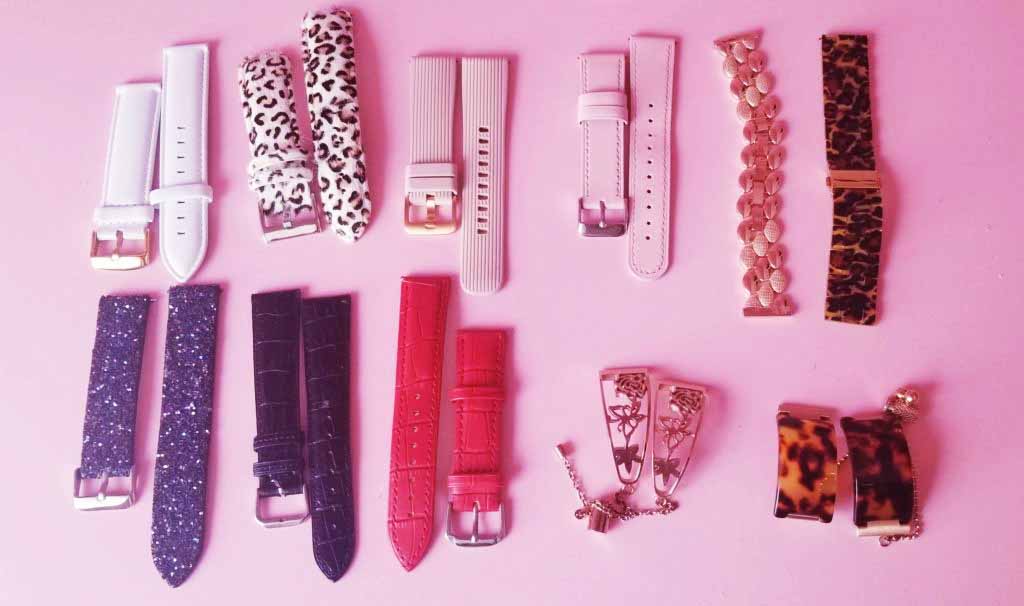 So there are a lot of choices and you can also customize the bezel and add cases for your Samsung Galaxy Watch as well !
But as you know, as Hello Kitty fan, i directly looked for a Hello Kitty band compatible with the Samsung Galaxy Watch and unlucky i could not find any. I was going to give up until I noticed this Hello Kitty watch band in a group !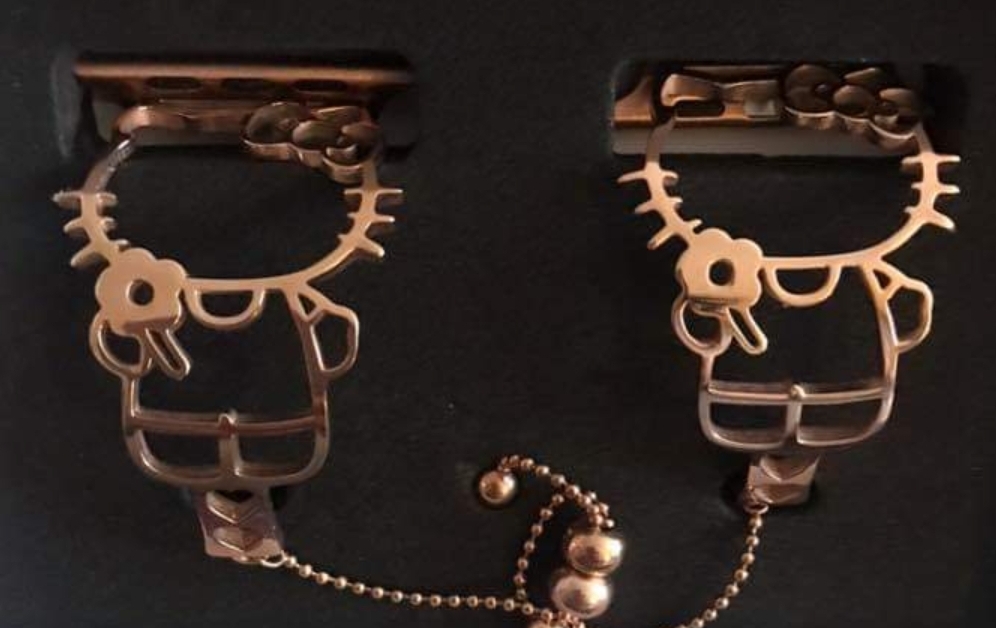 And I had a love at first sight for this band that i purchased on Aliexpress and you can also find it on Amazon. But this Hello Kitty band is for Apple watch, and so Apple watch bands are not compatible with Samsung Galaxy Watch ! But I'm stubborn, So I thought of a way to make it compatible with my Samsung Galaxy watch or at least to be able to wear it. Actually the Hello Kitty band is compatible with the Samsung Galaxy Watch 42mm, so the one bigger version for men, which is completely useless ! (facepalm)
So my solution is a bit rustic and dirty, but what i needed was a band adapter for Samsung Galaxy Watch. As i could not find one that sold without the band. i just bought a random Samsung galaxy watch band with gold color to match the band adapter with my own watch. Once I received it, I separated the adapter from the band.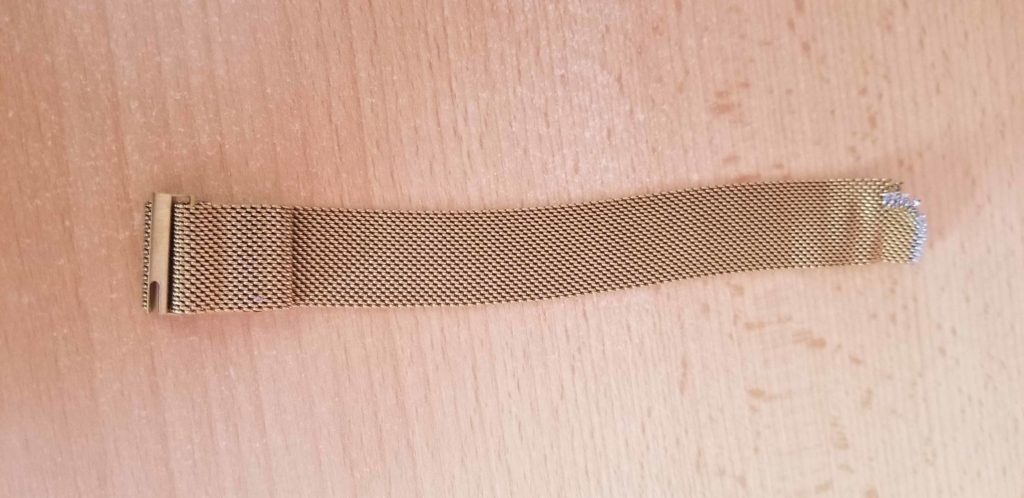 Yes, it's not very pretty ! But it's a useful sacrifice to be able to use the Hello Kitty bracelet ! And then just stick it on the strap. Glue traces should be cleaned with solvent.
And here we go !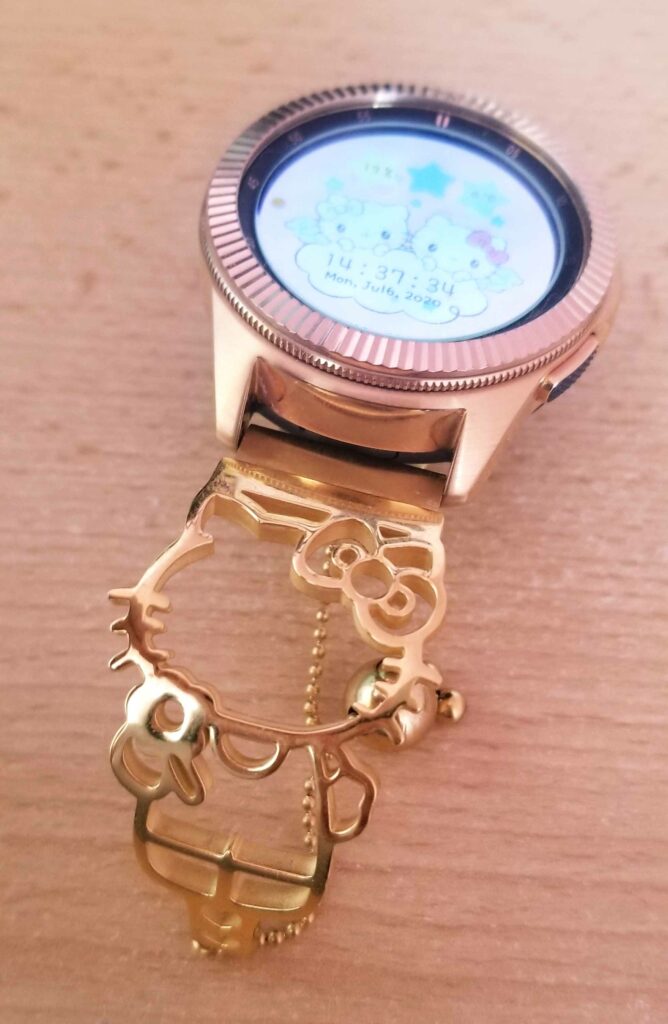 I hope you enjoyed my article and if you have any tips to make your Samsung Galaxy Watch cuter or to make an iwatch bracelet compatible with a Samsung Galaxy Watch, don't hesitate to comment !

P.S: yes I could have made a video, but I only did think about it once the whole process was finished ! Sorry !